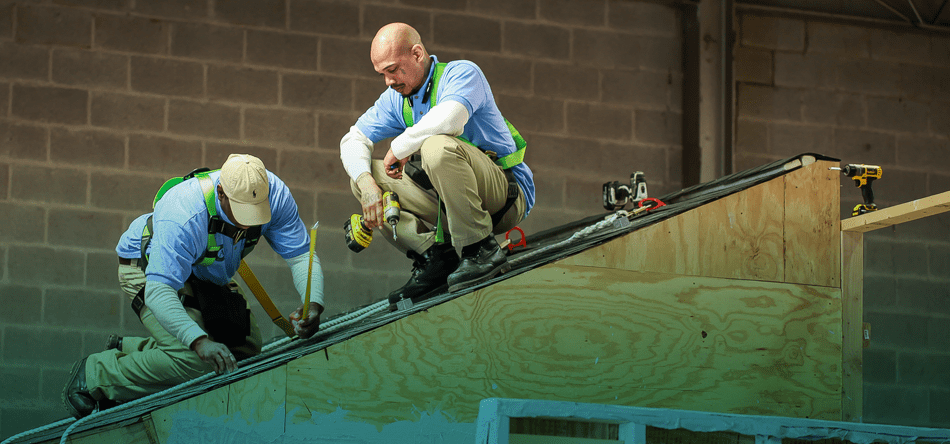 Blueprint is a federally-funded program in Maryland that connects people who receive monthly SNAP (Supplemental Nutrition Assistance Program) benefits to local organizations and businesses that teach job-driven skills. Formerly known as FSET (Food Supplement Employment and Training), these free programs train participants for employment in industries like:

THE CHALLENGE
Eleven Peppers was tasked to create a brand identity (including name and tagline), website and outreach materials to market this program.
We began by visiting partner training sites like JARC Baltimore to speak to participants and providers first hand to hear the impact this program can have. What we heard is powerful stuff! This program changes lives. It gives hope and offers the potential for good jobs and a reliable income through education and mentorship. Truly AMAZING!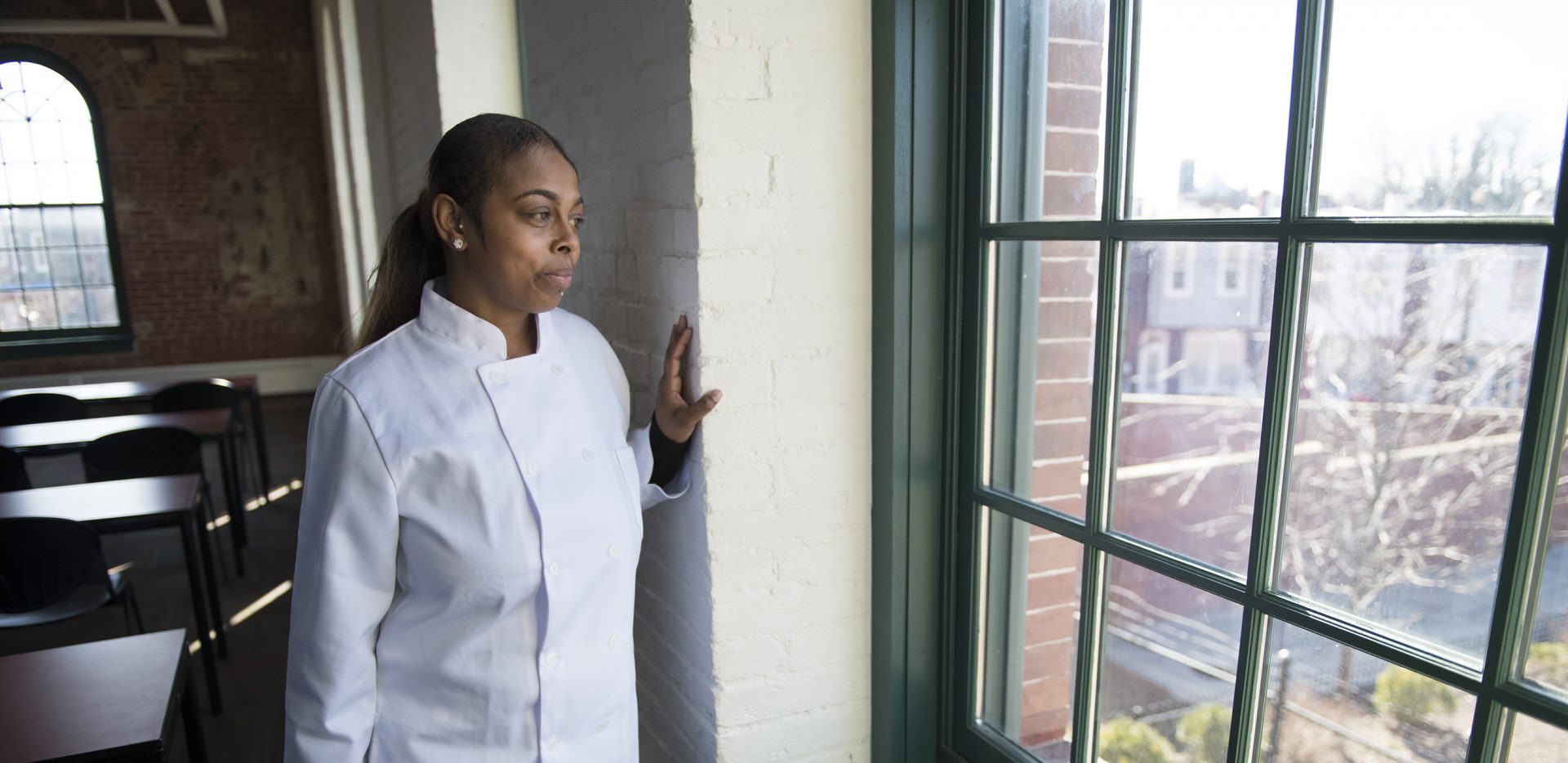 BUILDING A BRAND
As we brainstormed ideas to name this great program, we zeroed in on words that eluded to opportunities for change and growth, while also nodding to a large percentage of the training programs which are in industries such as manufacturing and construction. We landed on "Blueprint" as a great word for a program that is a launch point for a new career and a new life. For the logo we experimented with typography and missing letter forms to create an intentional look of "incompleteness." While Blueprint provides the foundation, it is up to the participants to take the first step and complete their journey.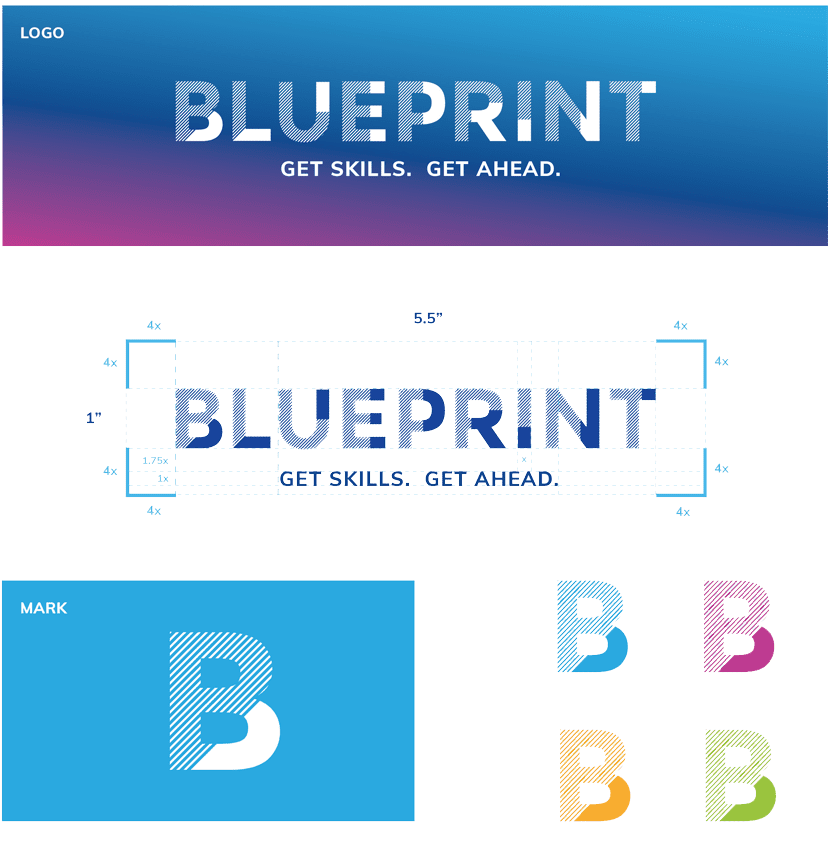 A bright and vibrant palette with rich gradients call attention to this modern and bold brand.
The Maryland Department of Human Services requested an engaging website to promote participation in the Blueprint program.
EPS provided an interactive and user-friendly experience so visitors could easily search for training programs. The "Training Programs" page was influenced by some of the popular websites that offer geolocation and filtering options (think Yelp, Zillow, Airbnb). These features allow visitors to find the best program match for them based on interest and location.
The typefaces featured a striped pattern that could be utilized throughout print and web platforms to add texture and interest.
A BRIGHT CAMPAIGN
A bold, life-changing career move demands a bold and attention-grabbing marketing solution. The final Blueprint package provides the necessary tools to shed light on program benefits and entice participants and program providers.
AWARDS
2019 MarCom Platinum Award
Campaign Marketing Materials
2020 Communicator Excellence Award
Integrated Campaign