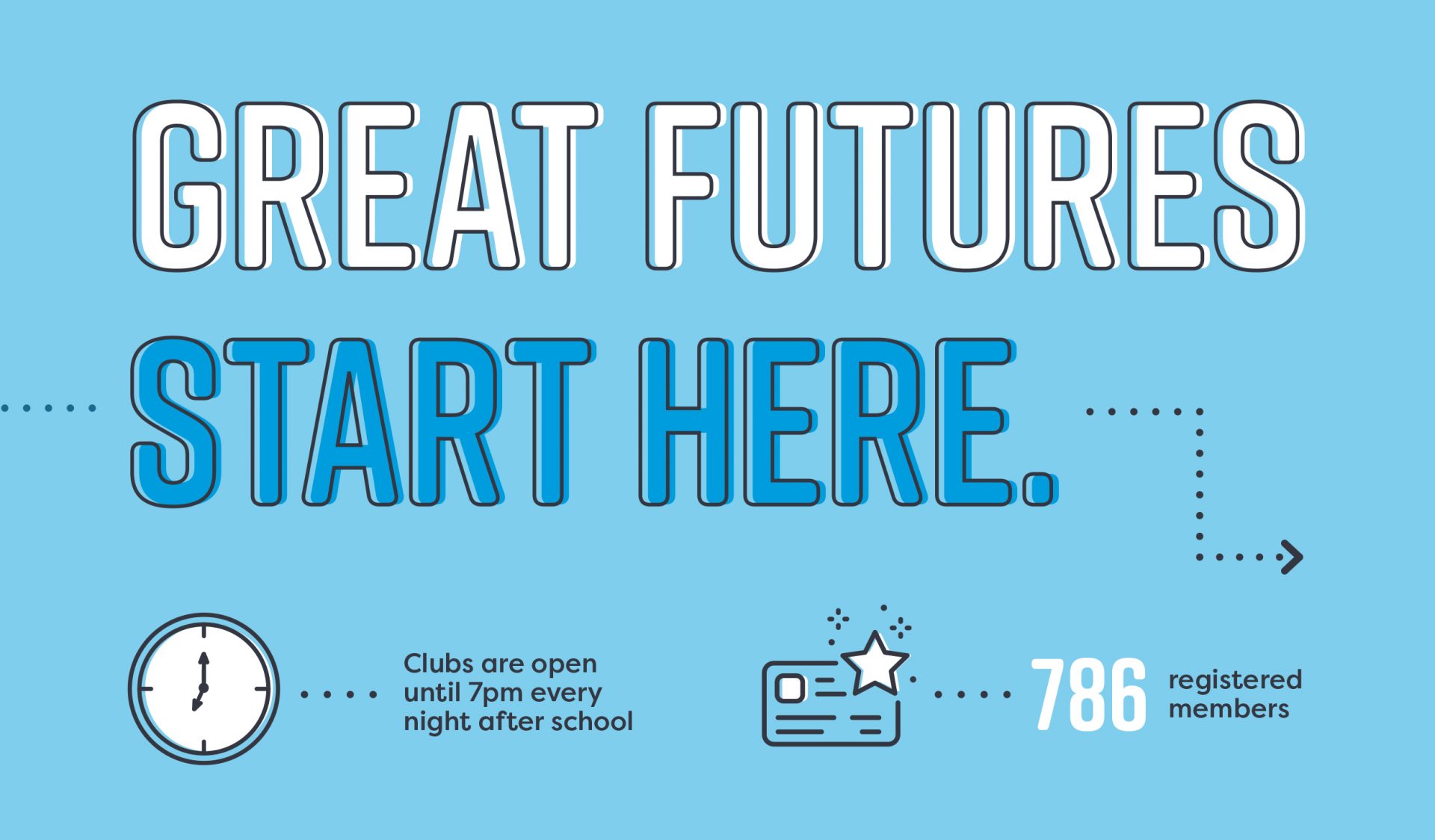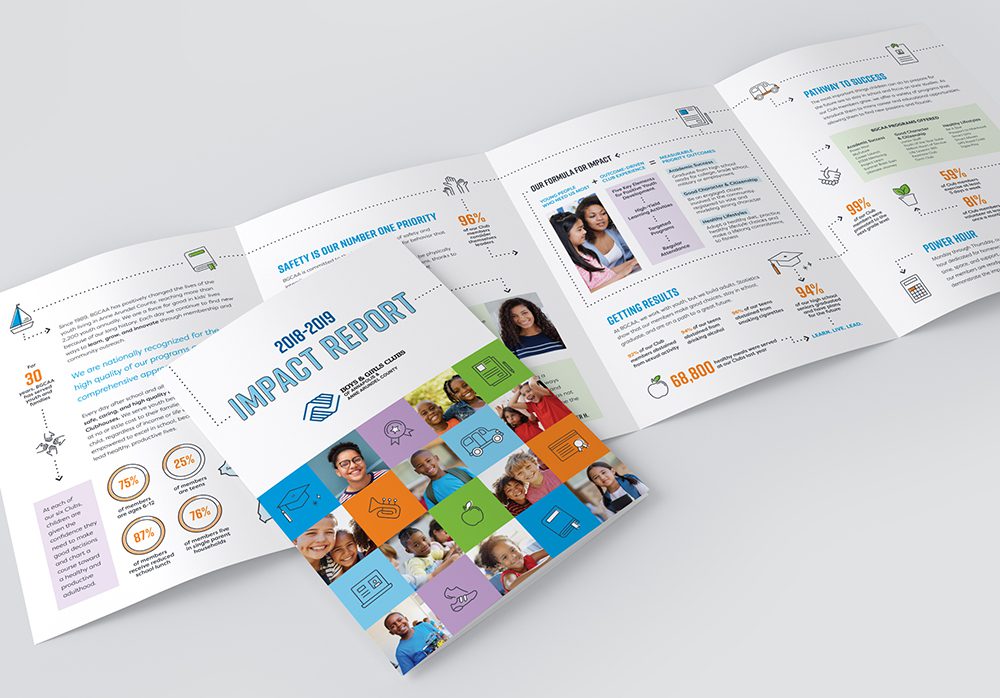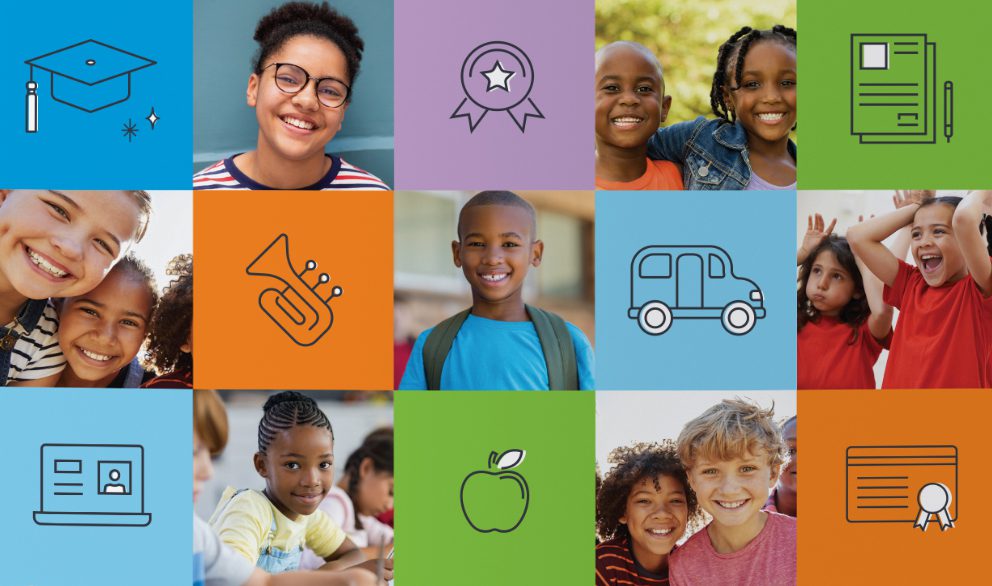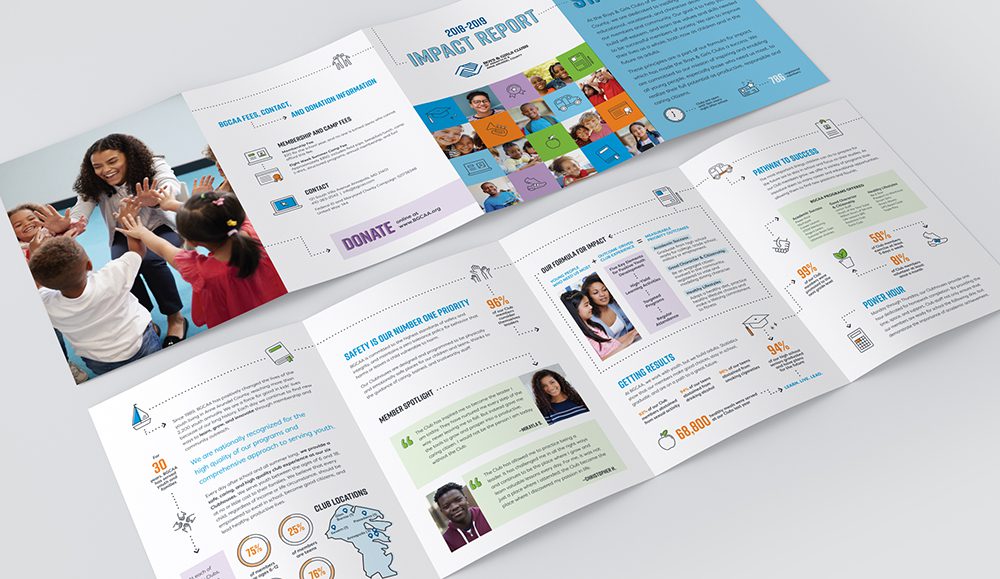 Boys and Girls Club
What a privilege it was to work with our local Boys and Girls Club this year on their annual Impact Report. It was truly a collaborative effort as we learned more about the Annapolis and Anne Arundel County Clubs, their members, and the impact they have on the community.
The Clubs have very admirable goals to help youth improve their lives by building self-esteem and the values and skills needed to be successful members of the community. Hearing the success stories of so many members inspired us to design a piece that told the Boys and Girls Club of Anne Arundel County's story through playful directional arrows that intertwined throughout the pages.
We knew we couldn't do it justice with a typical tri-fold. Instead, this thoughtful story-like concept capturing the essence of their overall mission spans a 4-panel gatefold brochure, drawing the eye with the use of bright and vibrant colors, paired with friendly and playful illustrations inspired by real-life members.
Client Testimonial
"I cannot thank you enough for all the time you have put into this project for us. You have taken a vision and brought it to life. This Impact Report tells a story; it tells the story of what we do every day at our Club house to impact the youth in our community. The Club Members shine through in the report and I am incredibly grateful." – Boys & Girls Clubs of Annapolis & Anne Arundel County CEO
AWARDS
2020 Communicator Excellence Award
Nonprofit Communications