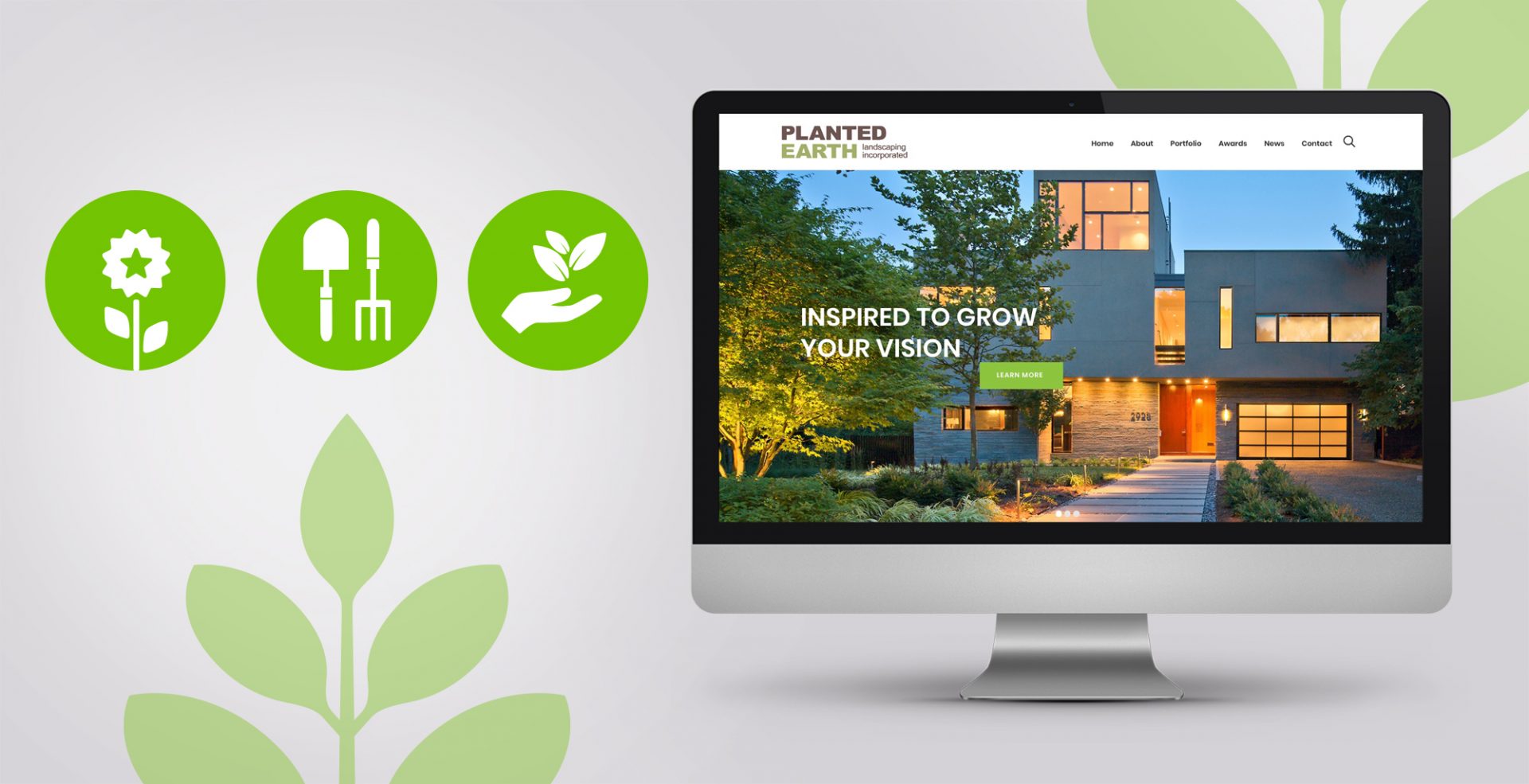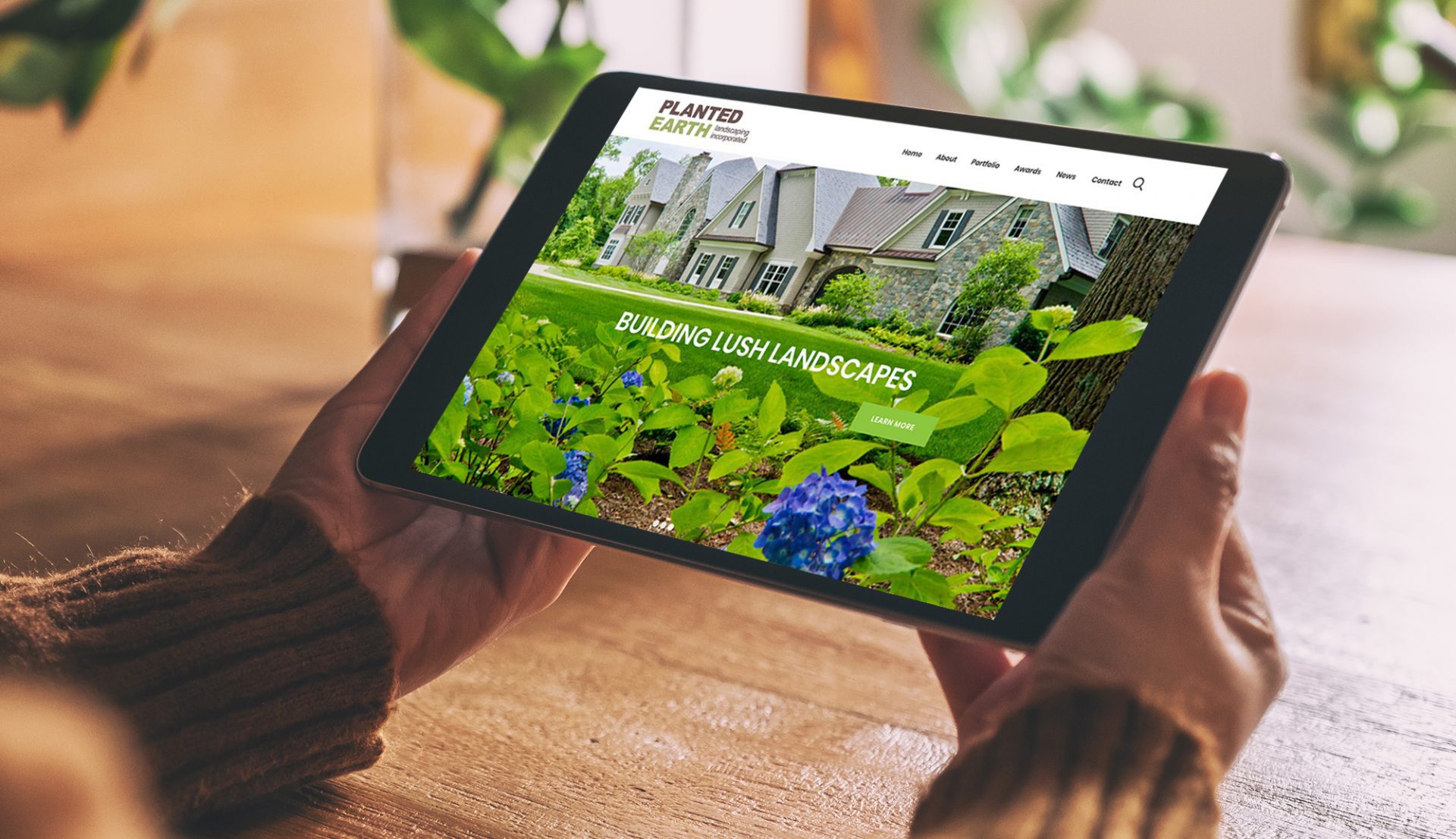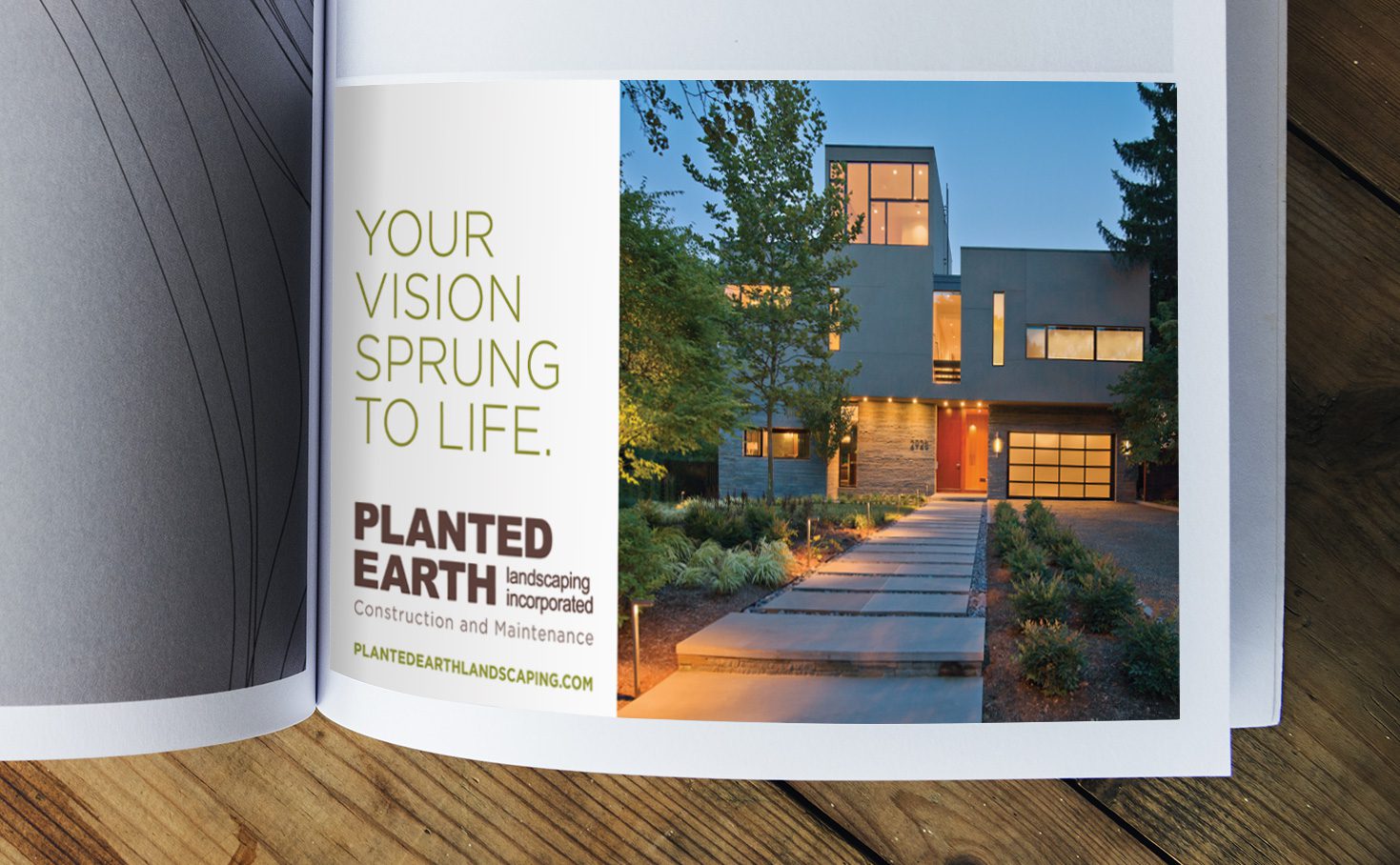 Planted Earth Lanscaping, Inc.
Planted Earth Landscaping builds and maintains beautiful landscapes in the Baltimore/Washington D.C. and Virginia area. They were lacking a website to highlight their top jobs and accomplishments. Eleven Peppers stepped in to enthusiastically take on the challenge. When clients have a great product or service that can and should be highlighted, it makes our job just a bit easier. Priority #1: Let their work shine! In this case we removed unnecessary distraction and increased the real estate of their beautiful portfolio images to showcase the quality that Planted Earth offers. View the redesigned site at: https://plantedearthlandscaping.com/
In addition to a website redesign, EPS had the opportunity to design advertisements for Landscape Architecture Magazine to showcase Planted Earth's award-winning landscapes.