The folded shadow in the "TU" is interesting, but I'm very curious to see how it'll be addressed in a single-color version of this mark (not released as of today), which would be used in truly single-color applications like engraving.

The typeface they went with for the "Towson University" portion is an interesting choice as well. It's certainly more contemporary, and thank goodness we're finally rid of those wonky serifs, but it seems to have adopted a new wonkiness of its own. I don't necessarily dislike it though. In a world where most new rebrands are devoid of personality, I'm proud of Towson for doing something different. They resisted the temptation to adopt a plain and soul-less style– a contemporary trend that will certainly look outdated someday soon. Instead, they chose one with a bit of flair and personality that reflects their culture.
Sure, it's a bit unbalanced in places, but I kind of appreciate its quirks. That's one thing I enjoyed about Towson when I attended: the humanity. In my experience, the staff was friendly and approachable, maybe even a little bit odd.
I'm also excited to see that they went with something bolder. This logo can hold its own when placed next to the Towson Tiger athletics logo. The TU mark will also be incredibly useful as Towson was already using, albeit inconsistently, variations of the initials on university apparel and marketing materials while I was there. So creating some continuity would be great.
Overall, this rebrand was a good move and desperately needed. Later in 2019, TU will launch a marketing campaign and we'll get to see more.
---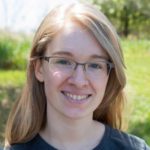 WRITTEN BY
Kate Rodman
Designer at 11P, Illustrator, Animal Lover, Fuzzy Blanket Connoisseur.