Okay, can we just say up front that we LOVE this redesign? We're not even going to make you wait for it, it's just that good. We have to give a huge shout out to the very talented group behind this redesign, Trollbäck+Company a New York, NY-based branding and design studio.
First, so happy they got rid of calling out NBC in the wordmark… the NBC logo itself is pretty universal and by removing it Universo can now stand on its own; create its own unique voice that better personifies its audience.
Source: NBC Universo
Next, we love the bold color choices… on top of that; the singular use of those colors against the grey-tone backgrounds and vice/versa makes everything pop that much more. The new look-and-feel comes across as very vibrant, playful, and yes… loud, and we're all about it.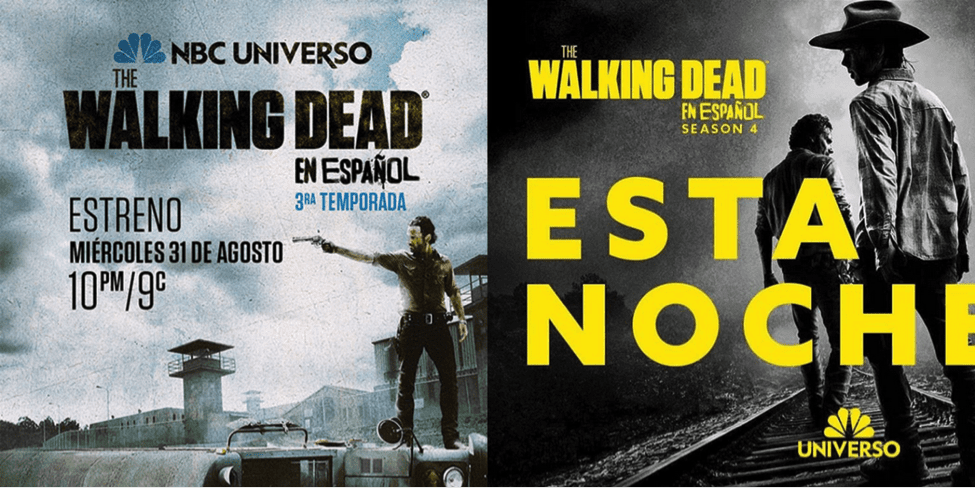 Source: NBC Universo (right: old branding, left: new branding)
We also noticed that while the type itself hasn't changed much, the new branding incorporates increased kerning and leading which results in negative space. This negative space really allows everything else to jump off of the page/screen/billboard/etc. The pristine hierarchy throughout makes the design exceptionally clean and precise.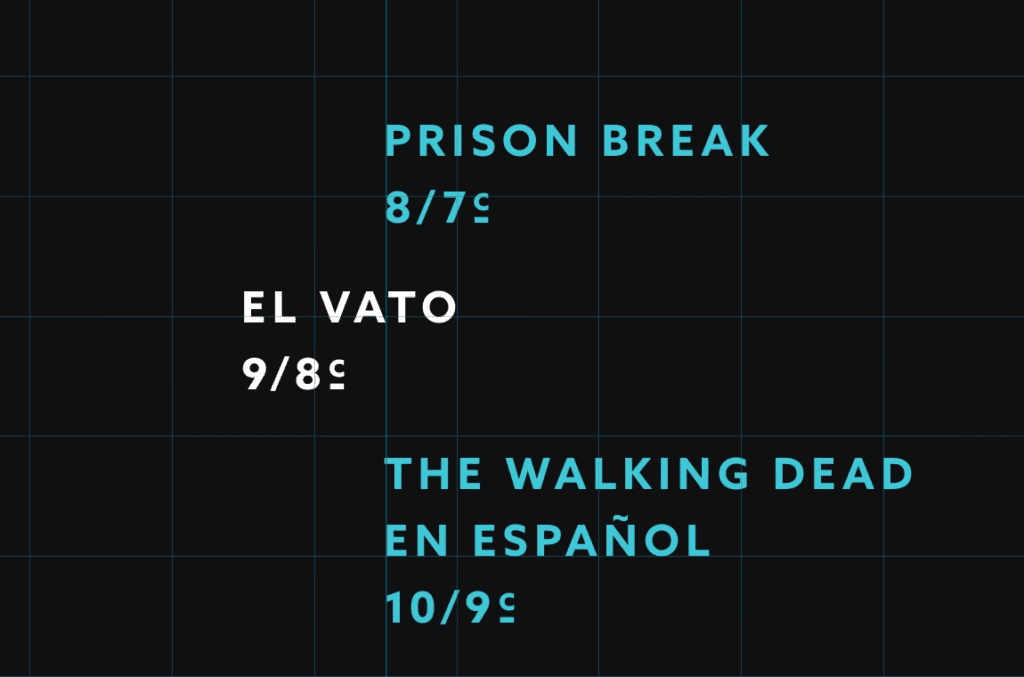 Source: Trollbäck+Company
Finally, there is also this "jolt" effect that takes over in between letters and is carried all throughout their branding and programs. While the hierarchy is very strict, it's interesting to see how this effect "breaks" it. This now becomes the obvious theme for the brand and all the accompanying typography.
So, yeah. We're sold!
To check out Trollbäck+Company's full redesign package head over to their Universo project page.