Oh, the age-old question… Timeless or Trendy and which one (if either) is right for your brand? When working with clients, one of the very first questions we get asked is "What do you have in mind for us in the logo department?" We all know that first impressions are extremely important and logos can play a huge role in them. So for this edition of Insider's Guide to Logos we wanted to take a closer look at two styles, battle of the bands edition.
There are so many visual choices when creating a logo: flat or dimensional? Colorful or monochromatic? Typographic or illustrated? Let's examine one of the greatest design debates: Timeless or Trendy?
To illustrate this quandary we're using a real-life example. Towson Hot Bagels, affectionately known as THB, has been around for almost two-decades serving delicious "hot bagels" to students, faculty, and community members alike. They make their bagels from scratch, and bake them fresh all day long. Not only does THB do an amazing job filling our bellies, they also frequently give back to the community. The company is a staple in the Baltimore, MD area, a part of its backbone and rich history.
So how would you communicate their identity: Timeless or Trendy?
Here are examples of both to help you decide.
Okay, so you could call us a little biased for going with our own redesign (the Timeless), but that isn't why we chose it. We believe that THB is an institution that doesn't need any fancy flourishes or funky colors. Nope, they don't need to look edgy, or contemporary – those are not their characteristics.
Towson Hot Bagels is a well-established, enduring, delicious bagel outfit that deserves a timeless, classic logo to match.
In all honestly, we'd probably choose Timeless with a twist, like a good martini; maybe something like this version below.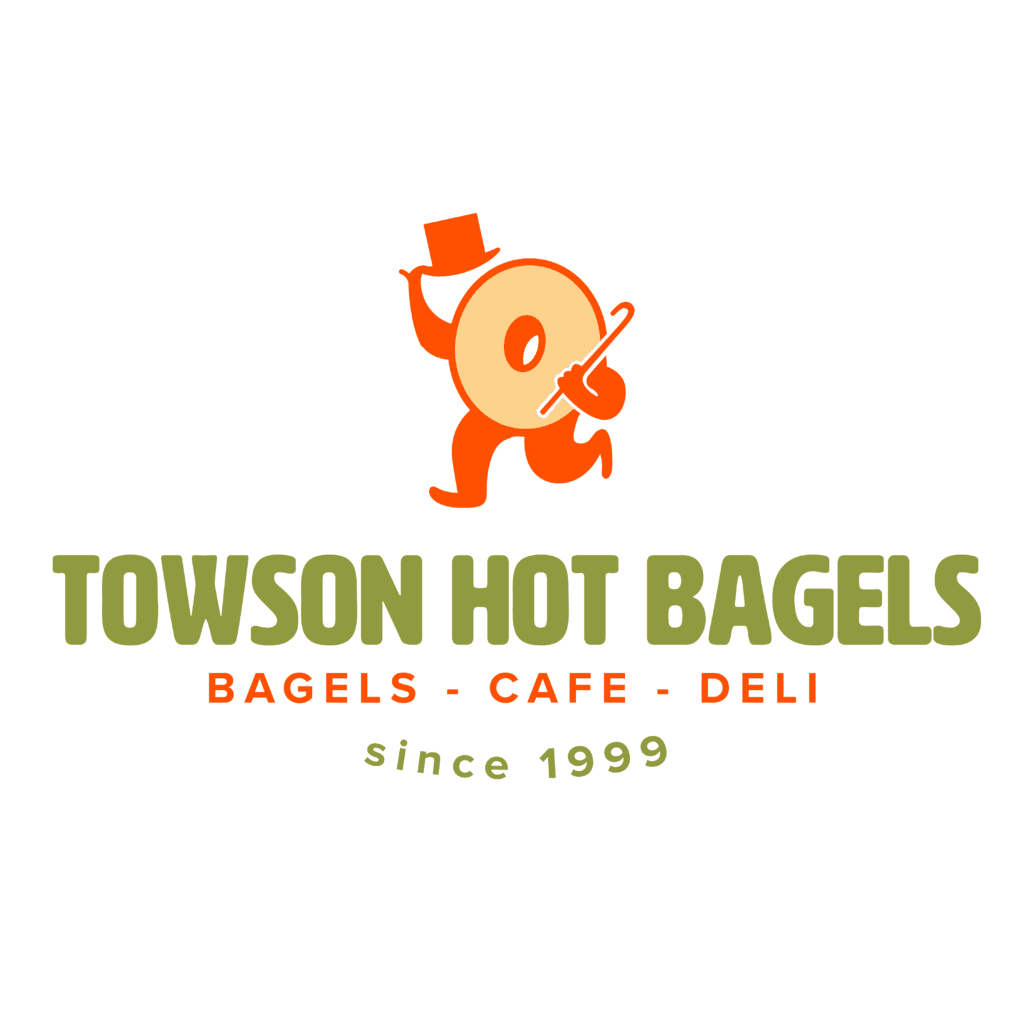 Image Source: Eleven Peppers Studios
Let us know what you think, would you pick a Timeless or Trendy logo for THB? Also, let us know which of the logos above is your favorite. Like or Comment @elevenpeppers on Instagram and Facebook.