We've had the pleasure of working with a fine group of clients to design creative and memorable visual communications products that unite form and function.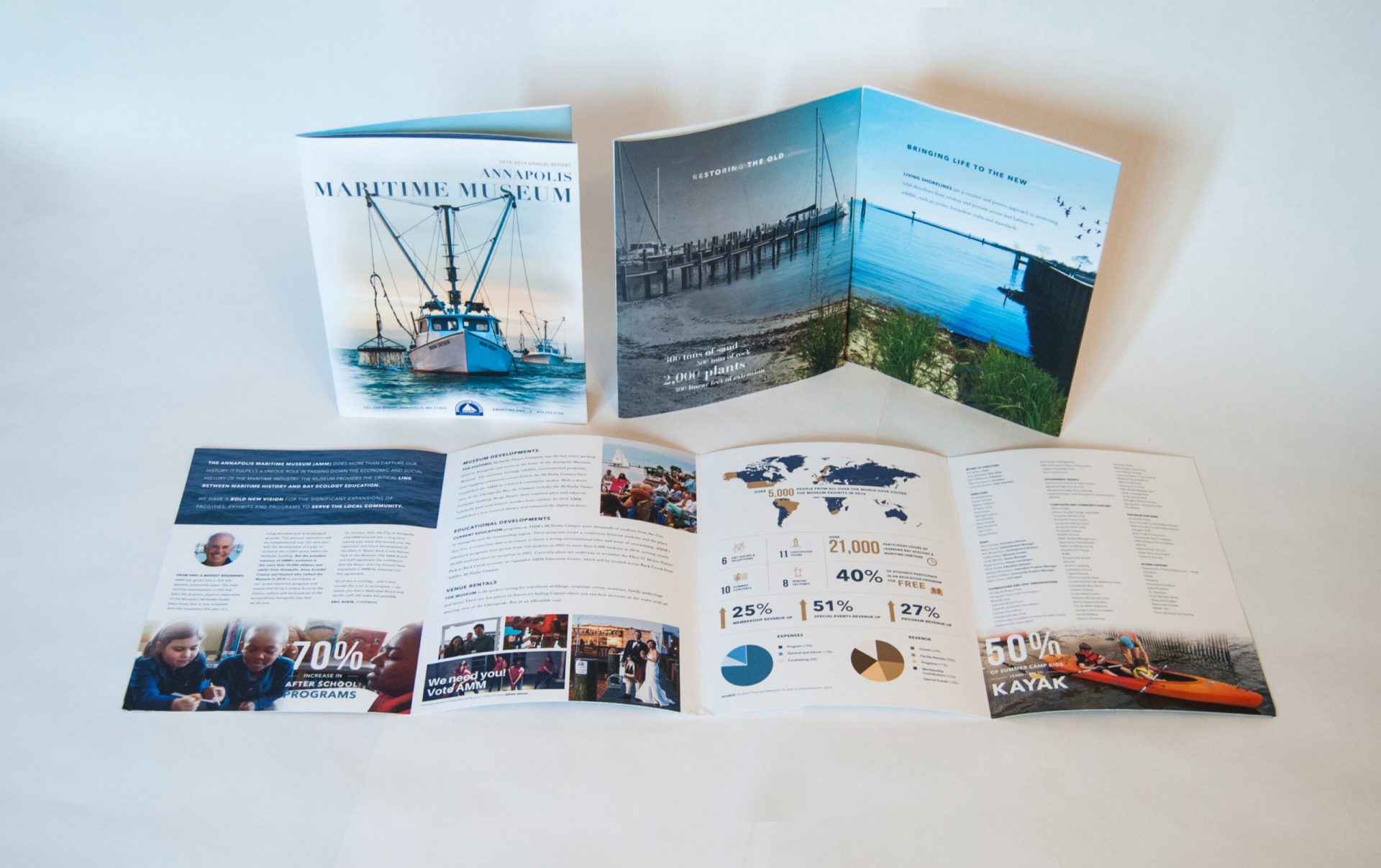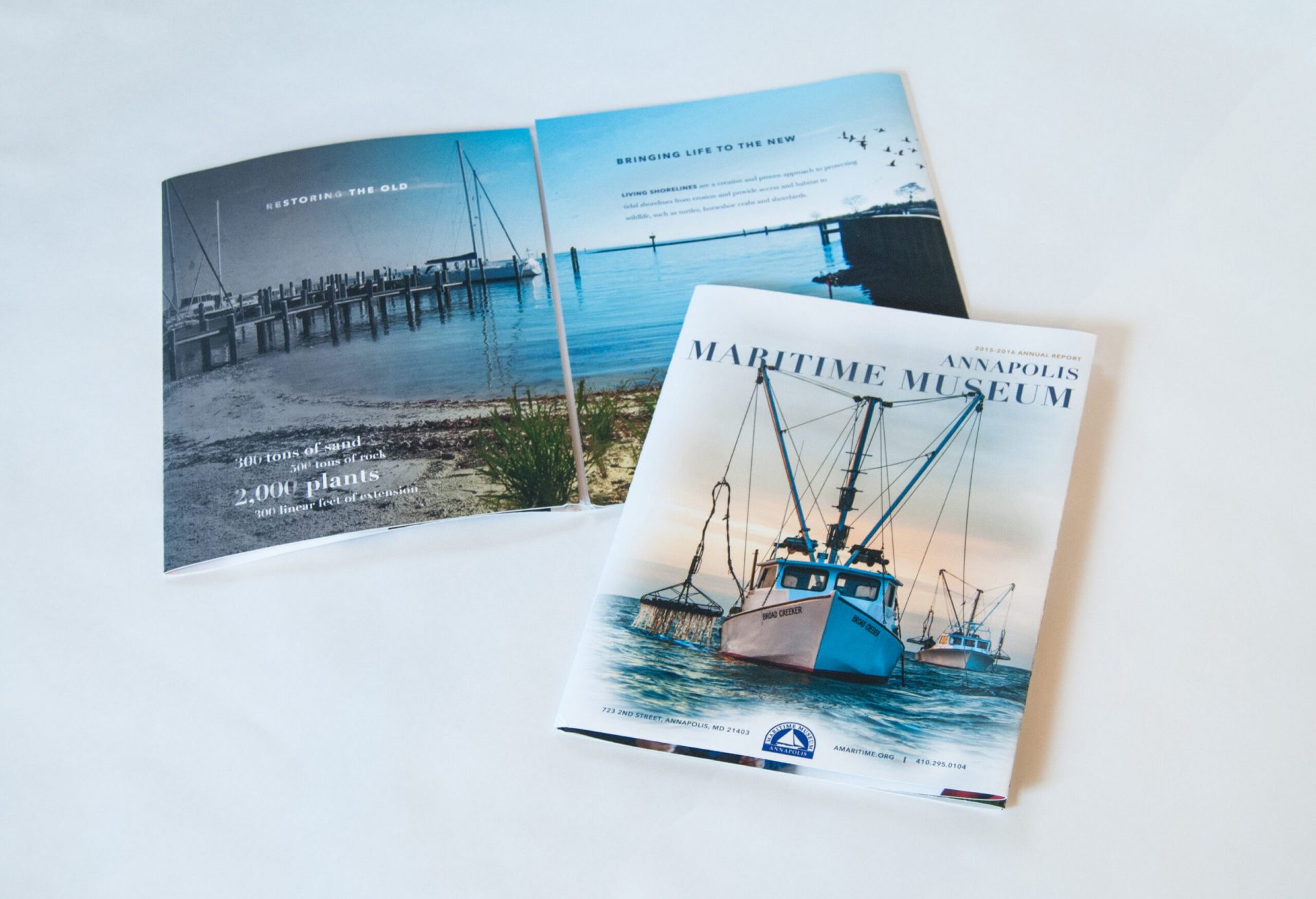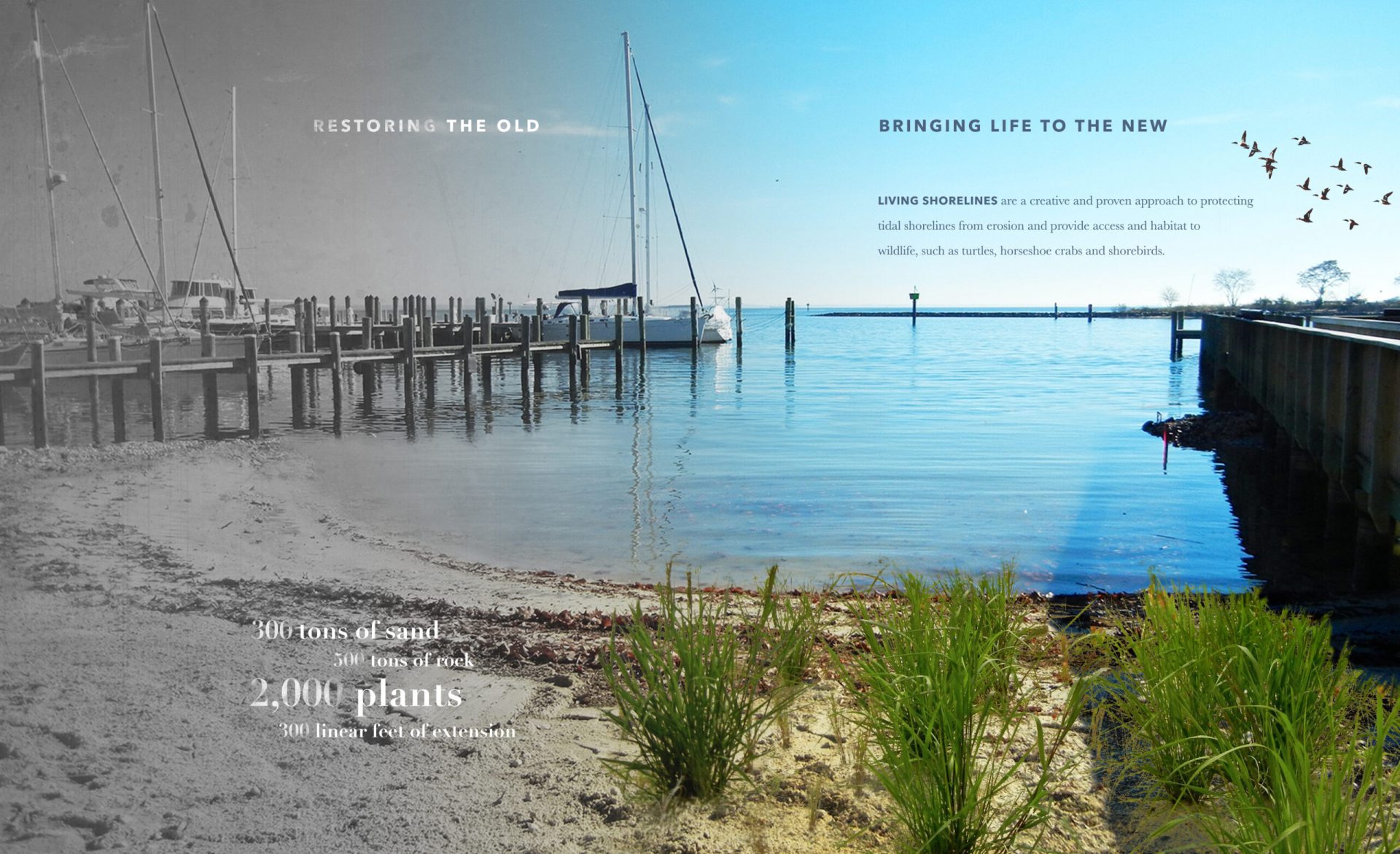 Annapolis Maritime Museum
Challenge
The Annapolis Maritime Museum passes on the rich maritime heritage and ecology of the Chesapeake Bay to current and future generations. This year, the organization took on an impressive shoreline restoration project with the installation of what is called a living shoreline. Living shorelines are a creative approach to prevent erosion and provide access to habitat for wildlife. We wanted their Annual Report (sent to their donors) to reflect the heart and soul of this devoted organization by emphasizing this remarkable project. The 4-panel gatefold report's centerfold prominently displays the shoreline prior to the restoration merged with its current beauty; 2,000 plants, 300 tons of sand, and 500 tons of rocks. This report was mailed to over 2,000 recipients, and just like their successful shoreline restoration, the organization surpassed their donation goal.