We're more than an ad agency.
We're a dedicated group of award winning, efficient, and professional creatives with a passion for helping businesses build and market their brand. We sincerely love what we do.
What sets us apart is our agency culture. Our example, from leadership to support, is set through hard work and attention to detail. Each team member has a specific role to play to ensure our service and product meets or exceeds the highest standards set by our industry, our peers, and most importantly, our clients. What sets us apart is balance. We understand that appreciation for a job well done is essential. We balance the hard work and long hours in an environment that encourages creativity, conversation, and support.
We don't gauge our success through billable hours or the length of an invoice. Our success is mirrored by client feedback, client success, and the quality of the relationships we've built. We have been honored to win several prestigious ADDY awards, which is a testament to our process and culture, and it represents our promise of top tier deliverables to our clients.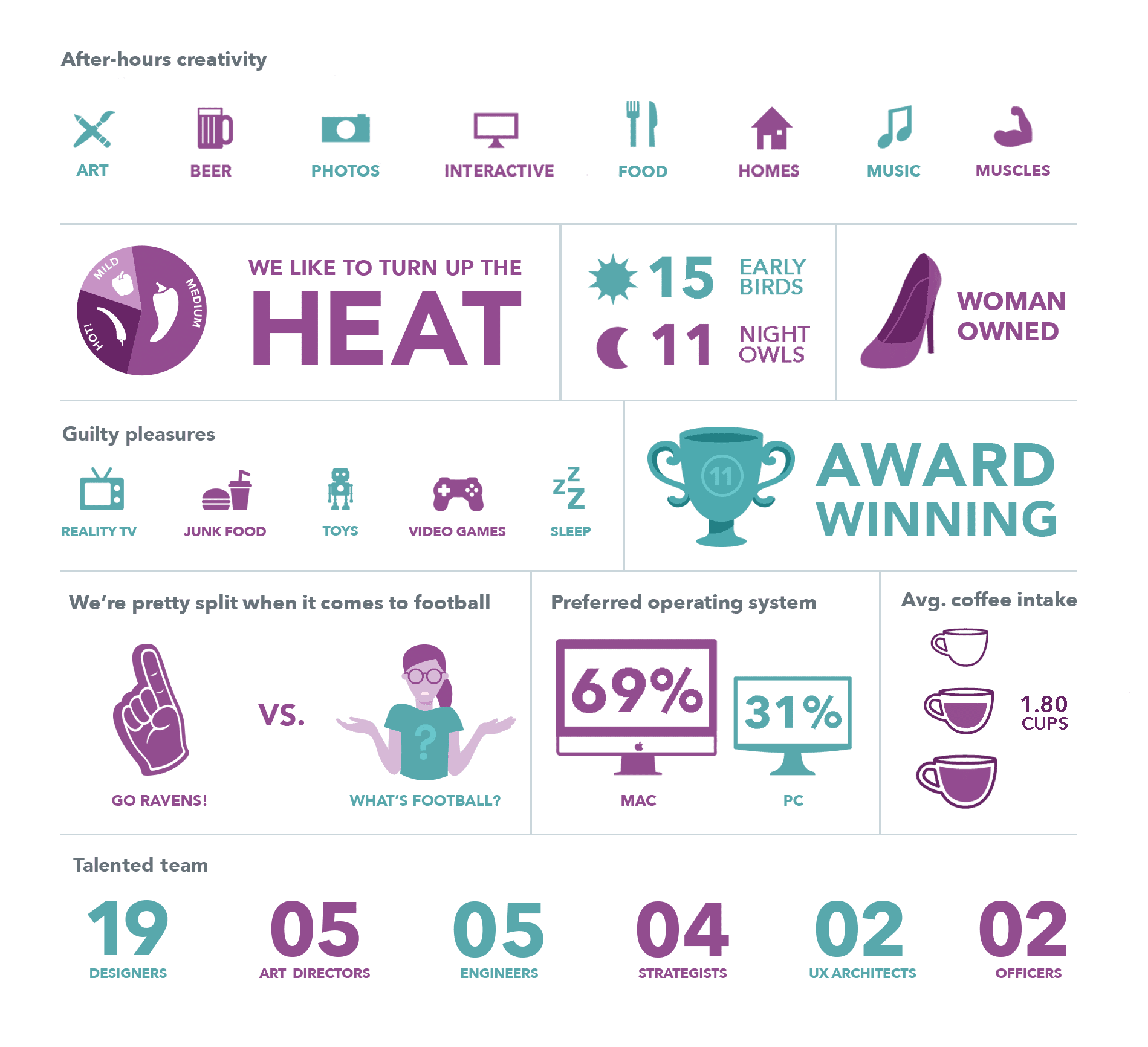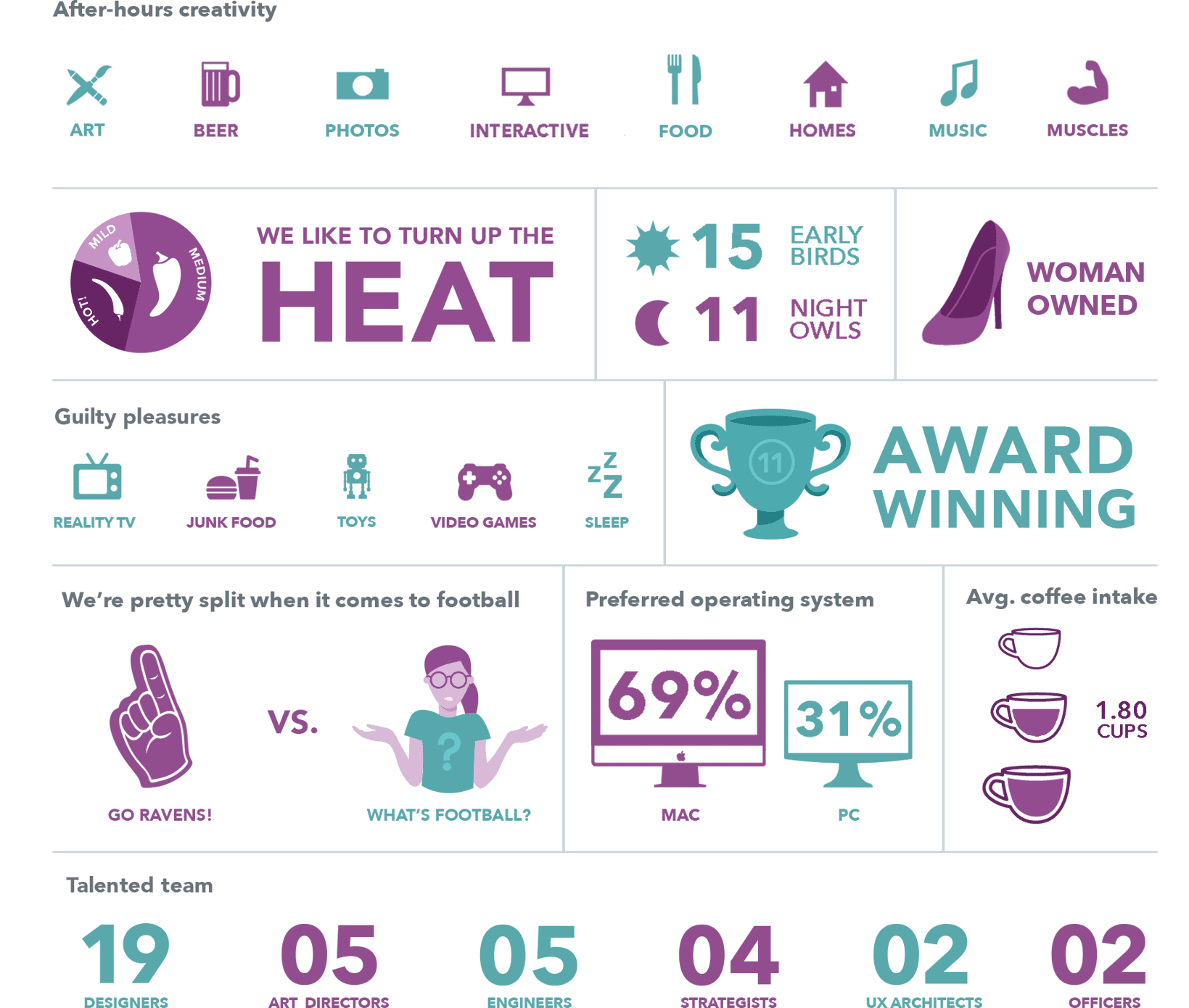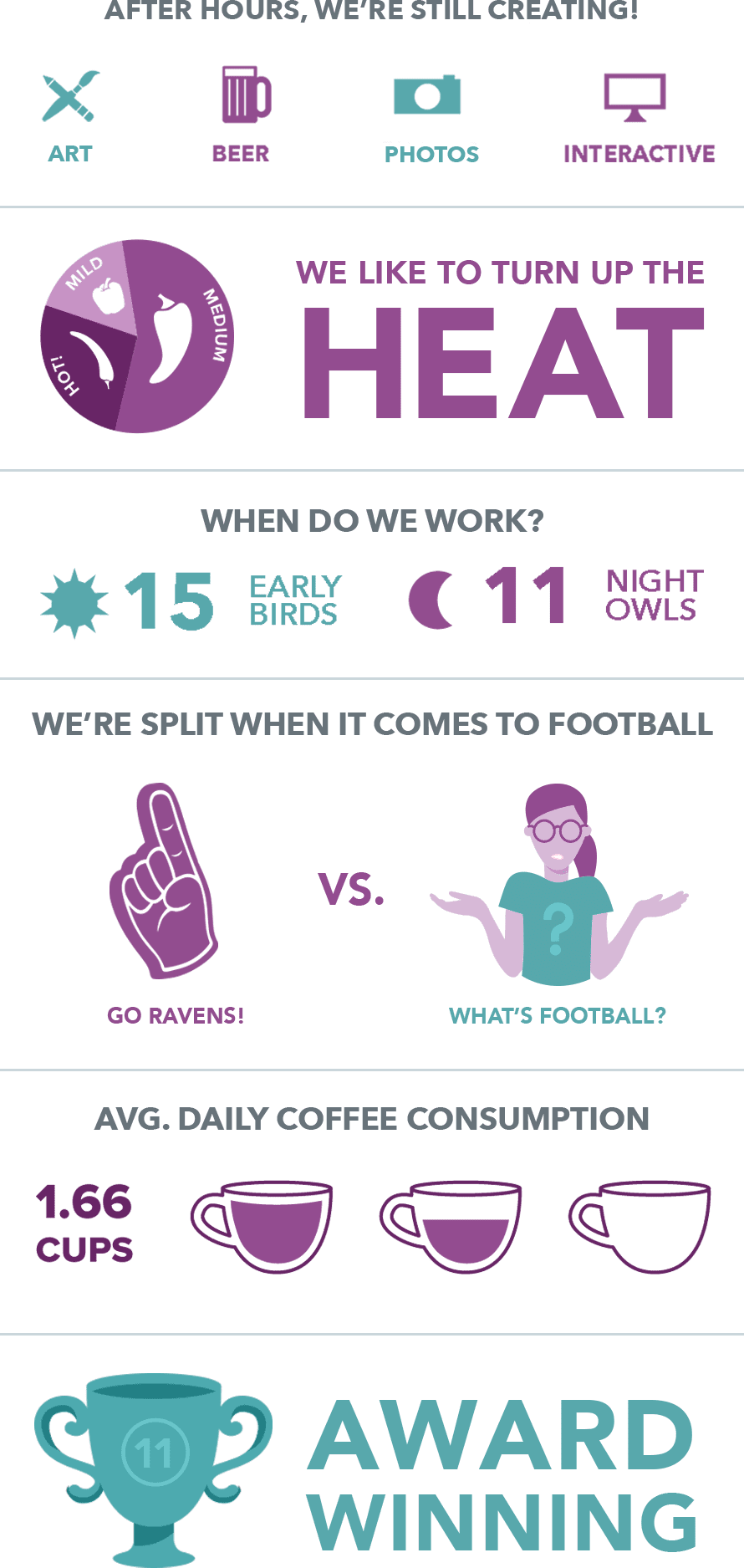 We like to have fun.
A lot of it!