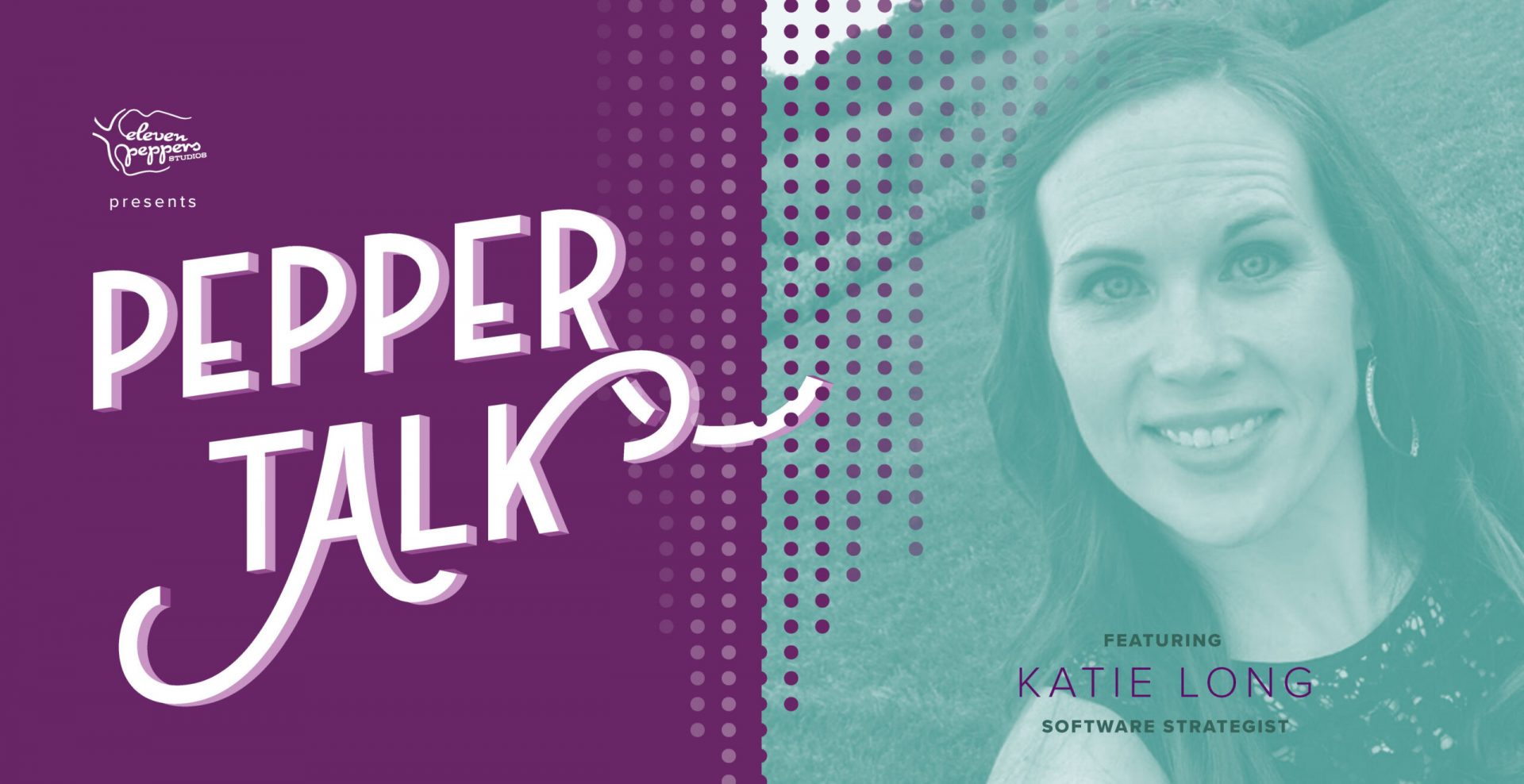 Pepper Talk with Katie Long
Welcome back to Pepper Talk, this month we're getting cozy with Katie L. Just a little background before we get started: Katie L is fairly new to Eleven Peppers Studio. She mostly works on projects for the government sector but occasionally contributes content for 11P blogs and social media posts. Read her Q&A below!
1. Do you have any nicknames?
KT, KTor, Cyber Mama, Buckaroo, Auntie Shark
2. What is the first thing you do when you wake up?
Hit the snooze button! Then I lay there either dozing until it goes off again or sleepily telling my cat I'll feed him in a minute. I'm definitely not a morning person so I'm slow to wake up. I like to enjoy my coffee at home before I hit the road. That's really for the safety of everyone.
3. How would you describe your writing style?
When it comes to what I contribute to the 11P blogs and social media posts, I like things that come from my own personal experience and/or my heart. If I'm writing a blog post, I'm going to pull from something I've seen or dealt with even if it's not directly talked about in my writing. In the work I do for the government, I'm all about creating content that is clear and concise. I write documentation for software so I have to make sure that the customers that will be using it can use what I've written to navigate through the software when they're learning to use it instead of needing to call for help. I end up doing a lot of translating from developer speak to English.
4. How did you get started?
Wow… that's a long story. I went to Towson University for Mass Communication with a focus in Public Relations. I really wanted to work for the Washington Capitals (back before they were the STANLEY CUP CHAMPIONS) in their youth hockey outreach program, but I ended up as a front desk receptionist for the Base Realignment and Closure Commission. I moved from that Commission to an administrative position with the Commission on the National Guard and Reserves and when that wrapped up I got an administrative job at the Johns Hopkins University Applied Physics Lab (APL). This is where I really gained the experience for what I'm doing now.
The group I was working with developed software that was being used at military cyber exercises – think war games or capture the flag, but in cyber space. I started traveling with a large group of people (25+) from APL to logistically support the team on site. I had to fill my time somehow so I started getting familiar with the software and then I was helping run between teams to get information on issues they were having and moved on to troubleshooting issues. By the time I moved on from APL (9 years after I started there), I was going to smaller scale exercises as the only person on site from APL to help install and run the software and I was running software training for everyone at the larger exercises.
5. What are your favorite tools of the trade? What are the worst?
Pen and paper. I take TONS of notes in meetings. Anything that I'll share with my team is written on the lines, but the things I'm noting for myself (something I want to research more or something I need to do) goes in the margins.
The team I'm on now does agile software development so we use JIRA a lot. Before joining my current team I hated it, but I have to admit it's growing on me.
6. Do you have a set process when beginning a new project?
Devour as much background information as I can get my hands on and then hit the ground running.
7. What do you draw inspiration from?
Instagram, Reddit, Pinterest, news articles… as previously mentioned, I like to devour as much information as possible and that Google search bar is my BFF.
8. Rapid-Fire Round:
Caffeine or no: Coffee coffee buzz buzz buzz
Sweet or savory: Sweet…I've never met a dessert I didn't like
Favorite movie: Fried Green Tomatoes
Guilty Pleasure: Snarky memes, Downton Abbey (obviously the Dowager is my favorite character), true crime shows/podcasts
Hobbies: Genealogy, obstacle course racing, working out, reading (although lately it's mostly audio books for me)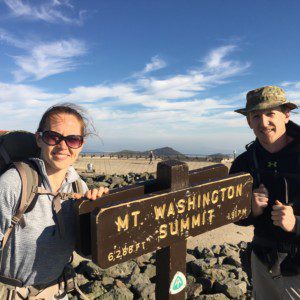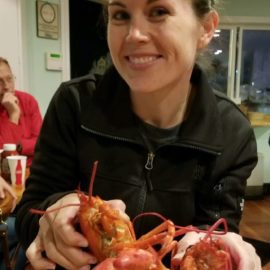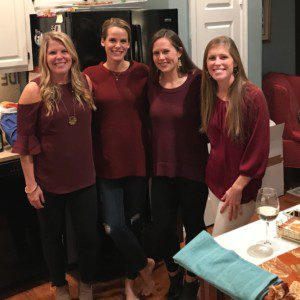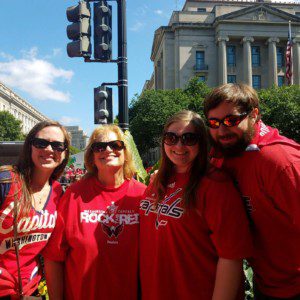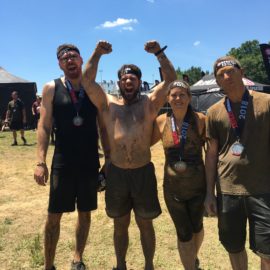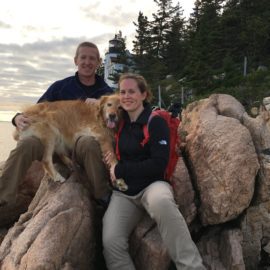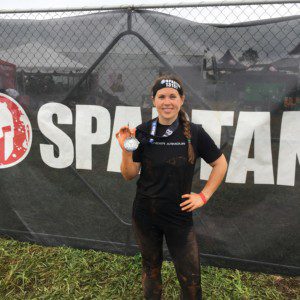 Thanks for meeting Katie. As always, stay tuned for next month's Pepper Talk to meet another member of our team!