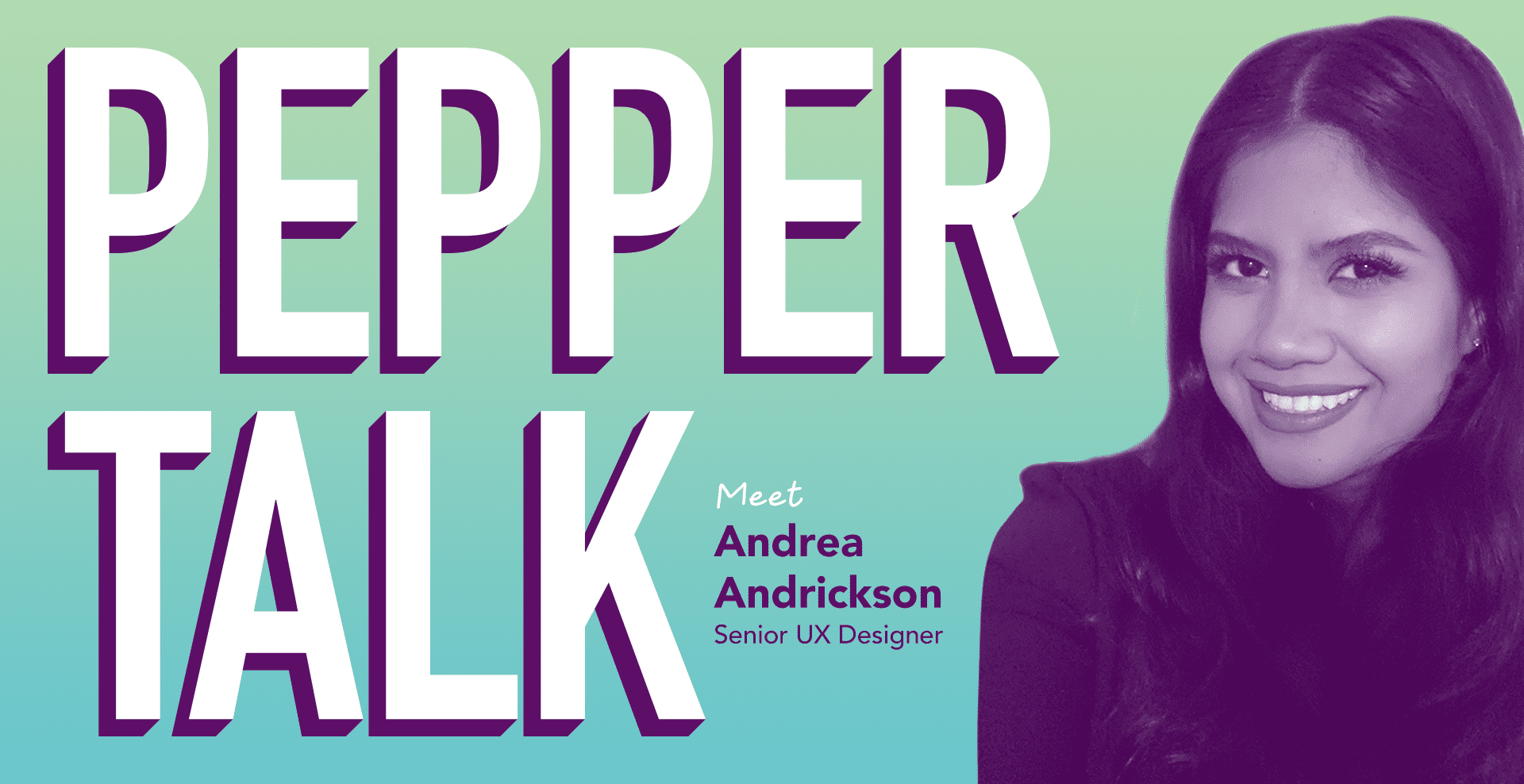 Pepper Talk with Andrea Andrickson
It's time to get to know Andrea Andrickson!
Just a little background before we get started, Andrea works as a UX Designer and is currently focusing on the research side of the process. She's been with Eleven Peppers for just under a year.
1. Do you have any nicknames?
Andi, Drea, Dre – any variation of my name.
2. What is the first thing you do when you wake up?
Turn my alarm off and feed my other alarm breakfast (she's a cat)!
3. What is your favorite part about working as a UX designer?
I enjoy getting to amplify the user's voice and perspective.
4. How did you get started in this industry?
I studied graphic design in college and worked at a marketing/communications firm when I graduated. Then I jumped into the world of contracting and have been here ever since.
5. What are your favorite tools of the trade? What are the worst?
Illustrator is my go-to in most cases. I've also enjoyed working in Figma. It's love/hate with Excel.
6. Do you have a set process when working on a new design project?
I typically lean on established UX processes like 11P's as a baseline, and adjust the details based on project goals and constraints. Context and research are huge for me, so I tend to spend as much time as possible in those phases.
7. Rapid-Fire Round:
Caffeine or no: Yes, please!
Sweet or savory: Savory
Favorite TV series? I'm open to recommendations
Favorite place to travel: Carribean Islands
Hobbies: Crafting, decorating, traveling, fashion and beauty
9. Okay, admission time… Which site kills it when it comes to UX design?
I'm enjoying YouTube Music's mobile app the most at the moment.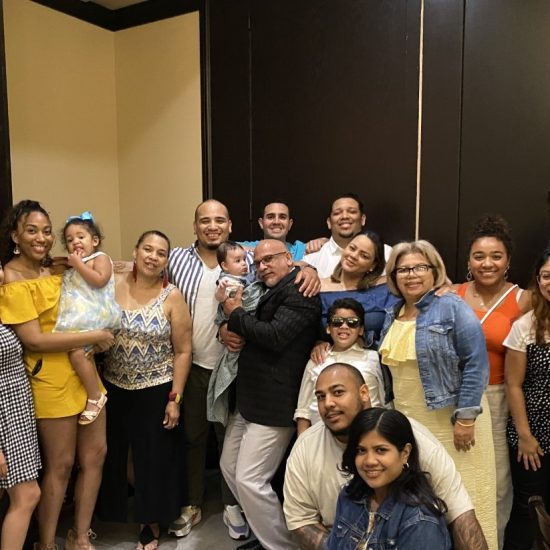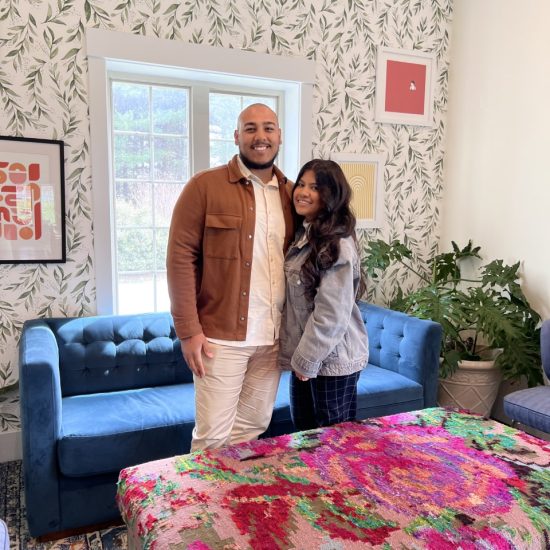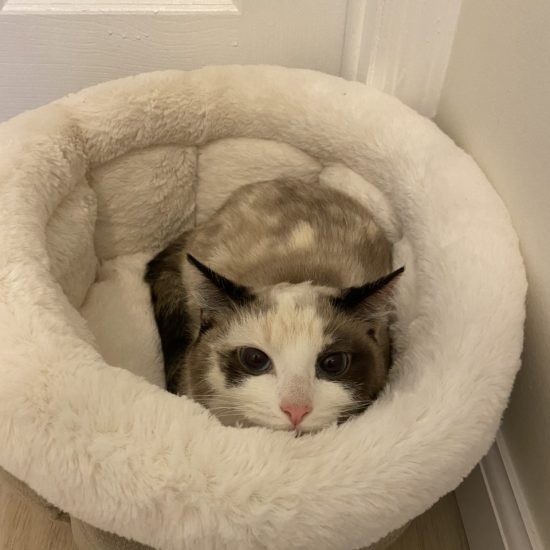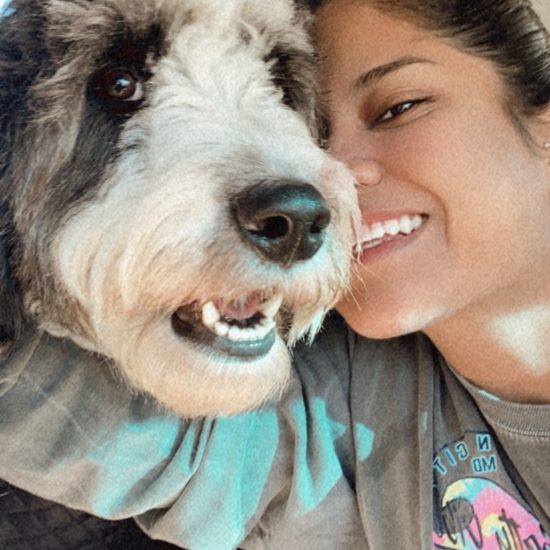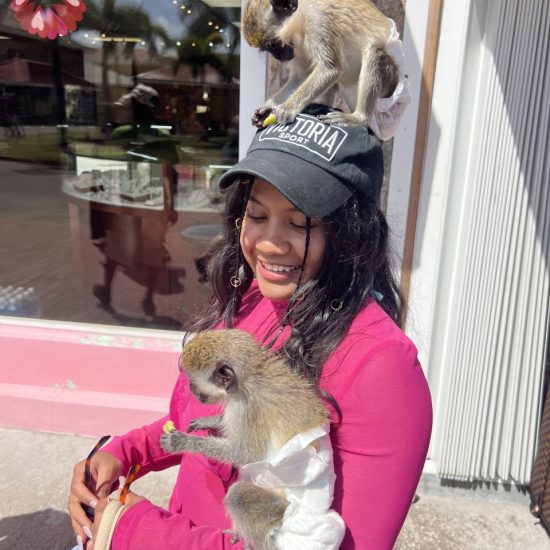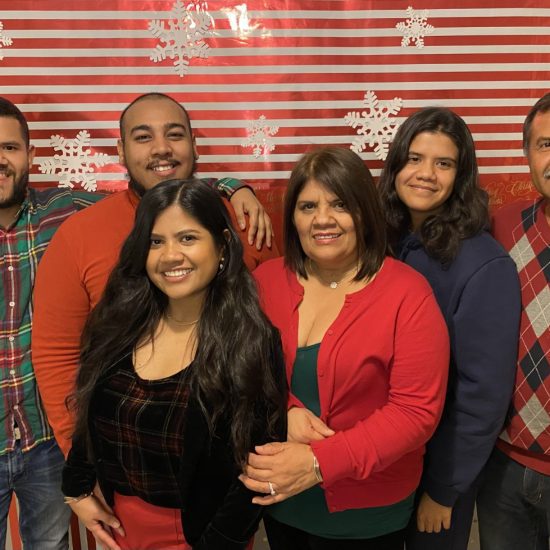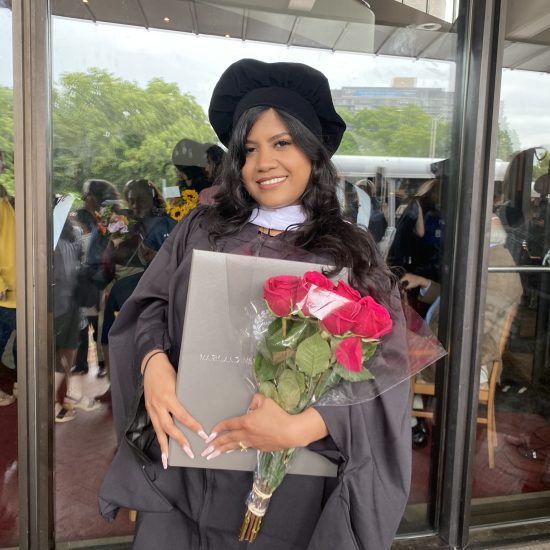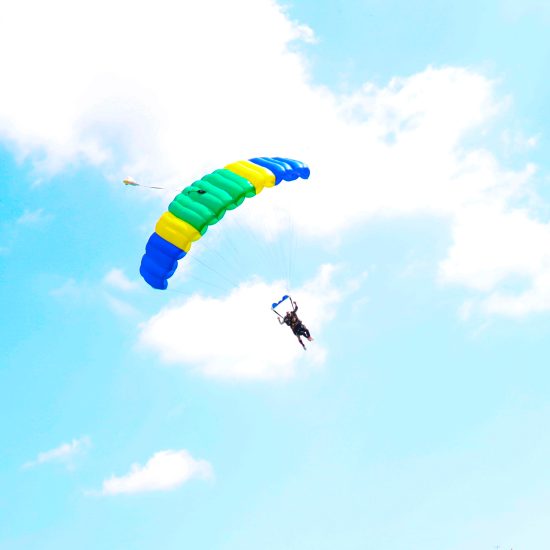 Thanks for getting to know Andrea. As always, stay tuned for next month's Pepper Talk to meet another member of our team!