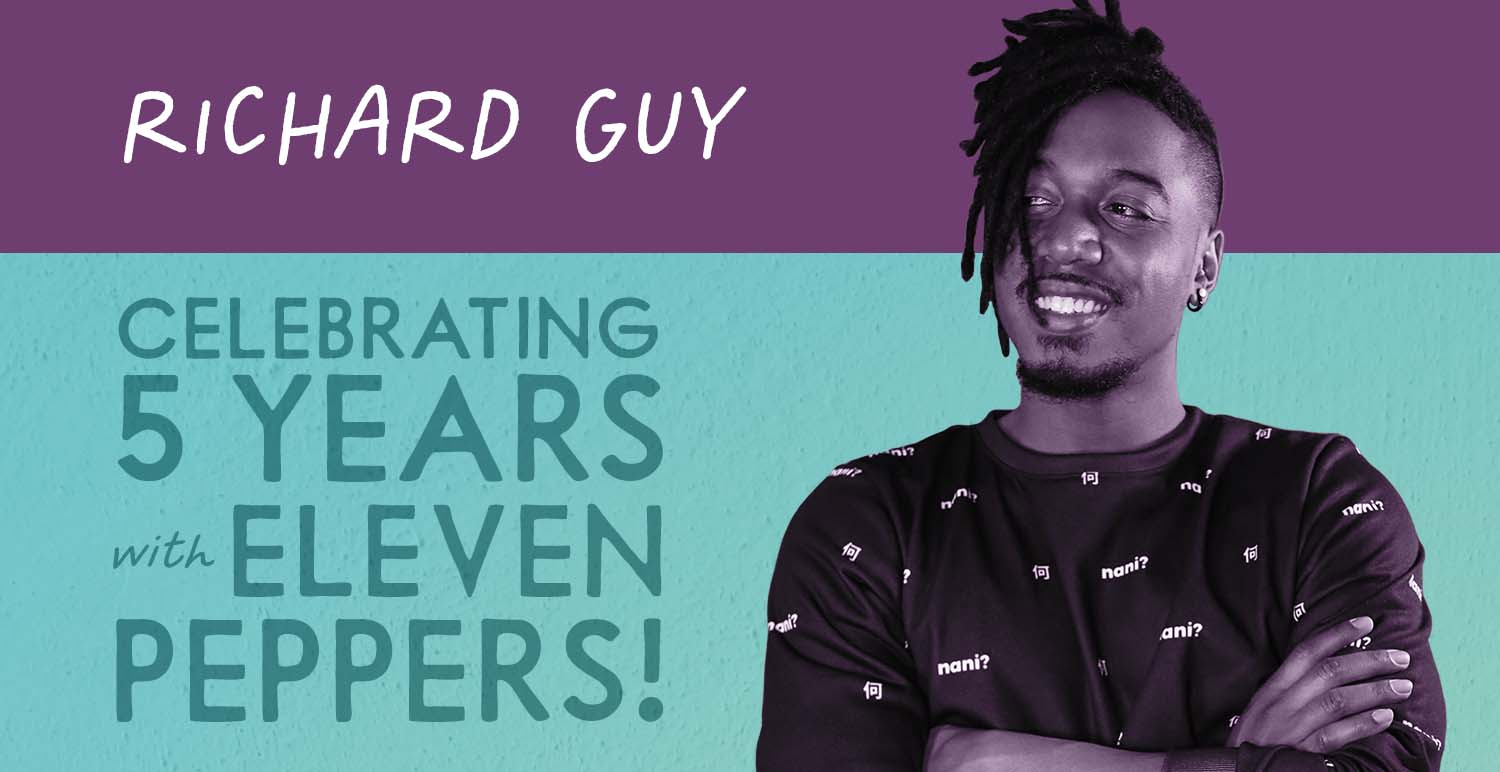 Celebrating 5 Years: Richard Guy
Cheers to Richard Guy on his 5-year Pepperversary! We're so appreciative of his strong work ethic and dedication to creating a positive user experience. Keep scrolling to read our special interview and infographic with the man himself!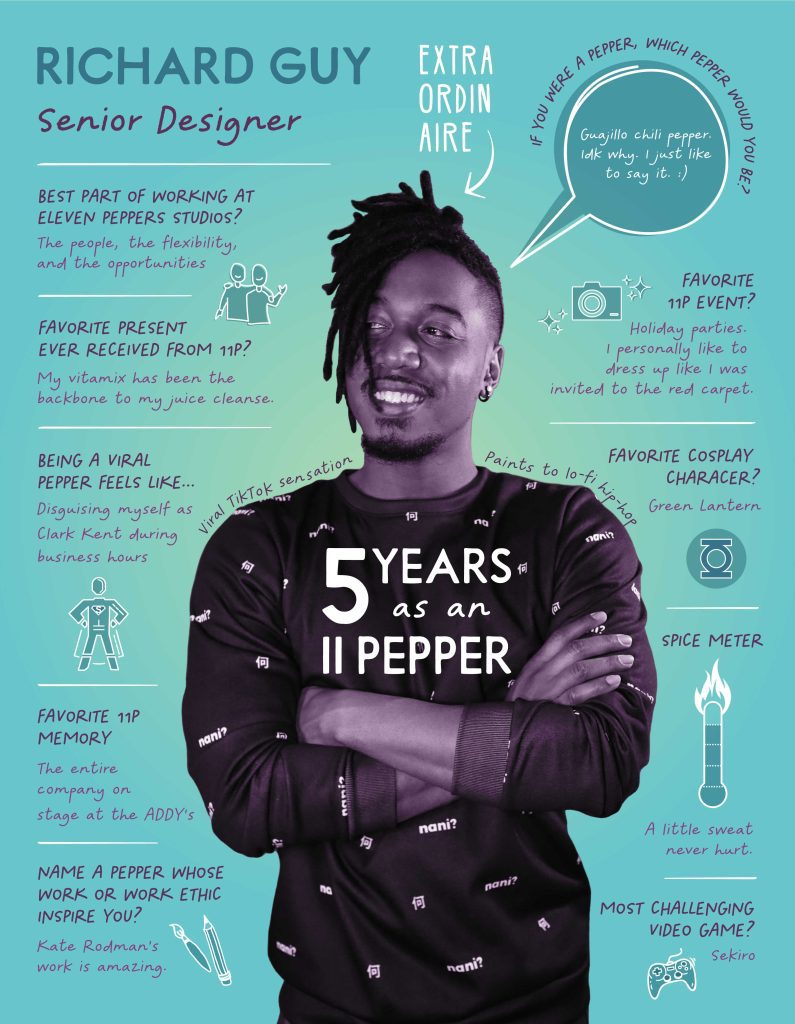 1. Best part of working at Eleven Peppers Studios?
The people, the flexibility, and the opportunities.
2. If you were a pepper, what type would you be and why?
Guajillo Chili Pepper. I don't know why, I just like to say it 🙂
3. What is your favorite 11p event?
Holiday parties. I personally like to dress up like I was invited to the red carpet.
4. What is your favorite present ever received from 11p?
My Vitamix has been the backbone to my juice cleanse.
5. What is your favorite 11p memory?
Inviting the entire company on stage when we won an ADDYs award.
6. Name a Pepper you can always lean on for support or advice:
It's hard to name one! AC, Melissa, Ashley, Valencia, to name a few. Honestly everyone.
7. Name a Pepper whose work ethic inspires you:
Kate Rodman's work is totally amazing.
8. My spice meter :
Complete wimp
Will proceed with caution
A subtle flame
A little sweat never hurt
The spicier, the better!
Getting to know Rich a little better...
1. Who is your favorite cosplay character?
Green Lantern.
2. What's the most challenging video game you've ever played?
Sekiro. It's addictively challenging.
3. Being a viral Pepper feels like…
Disguising myself as Clark Kent during business hours.
4. What was your most viral video about?
Receiving superpowers because I took 5 COVID vaccines from 5 different companies.
5. What is the most enjoyable part of the UX process for you?
The entire process itself. Making our life easier by allowing user behavior to guide us to design decisions that actually work.
6. If you could travel anywhere in the world, what would be your next stop?
Bali looks beautiful. Why not?
7. What is one thing most people don't know about you?
I used to be totally great at breakdancing.
8. Out of all your hobbies, which is your most favorite?
Painting while I have lo-fi hip hop playing in the background.