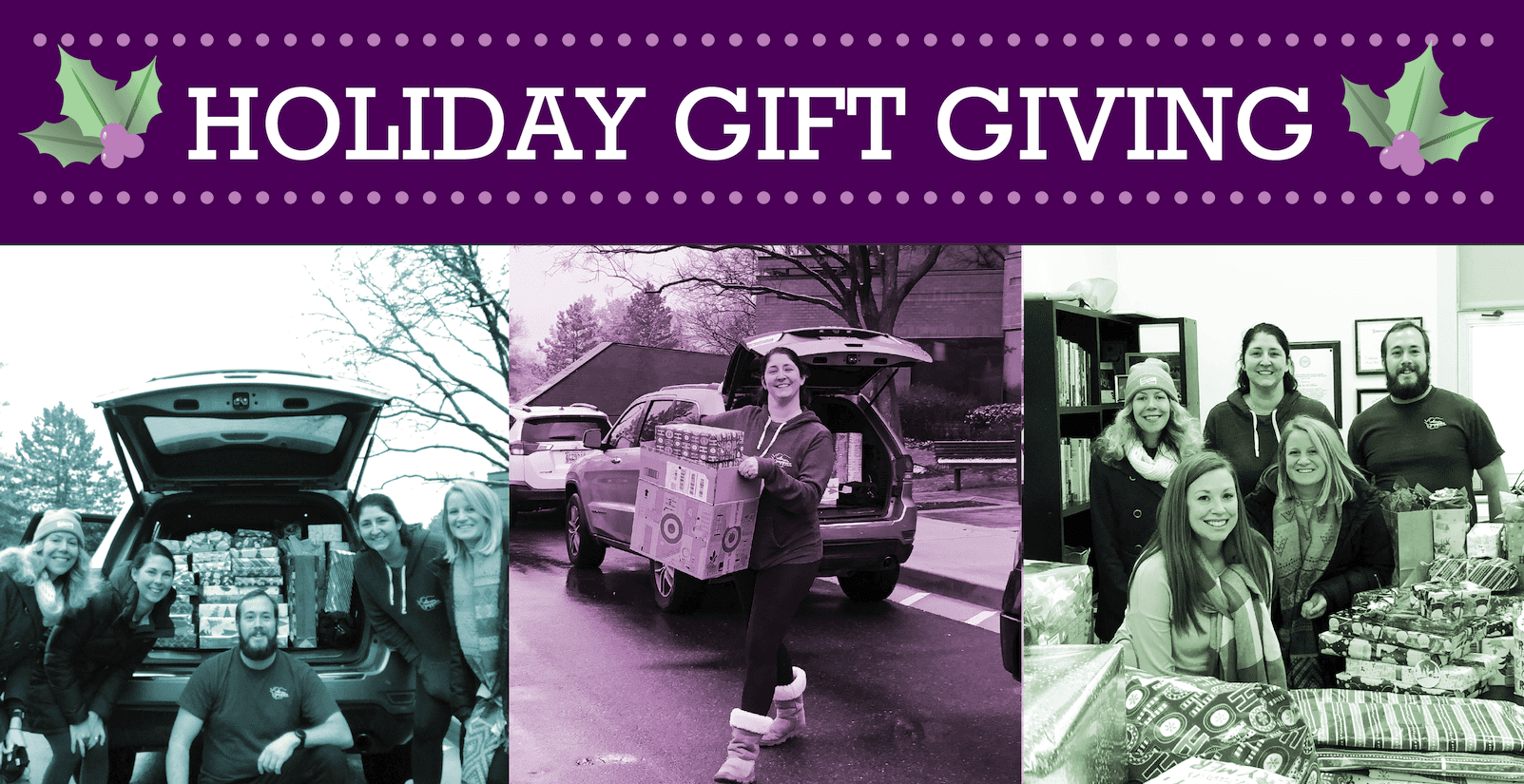 Giving Back to the United Way of Central Maryland
The holidays are a great time to reflect on how fortunate we are and to take time to help those that really need it. This year, we participated in the United Way's Central MD Adopt A Family program.
Our team adopted four large families from the Ben Franklin Center in Brooklyn/Curtis Bay, a partner organization to the United Way. To make each of the 31 family members feel special and loved; we purchased, wrapped and delivered over 200 presents.
We wanted this to be a team-effort, so we split everyone into four teams to make sure everyone had someone to shop for and each item got checked off the list. Then, we all came together for a wrapping party, which consisted of eating Chick-fil-A nuggets, drinking adult beverages and perfecting the art of accessorizing with the perfect bows and ribbon.
Owner, Kristen Parks explained, "With a work culture already rooted around family, it was only natural for us to want to do something charitable, especially during the holidays. It allows us to not only spend quality time together outside of the office, but also to work together as a team to accomplish something bigger than ourselves. This year we decided to participate in United Way's Adopt a Family program because we wanted to be able to give families in need one the many joys of Christmas, which is of course, opening presents!"