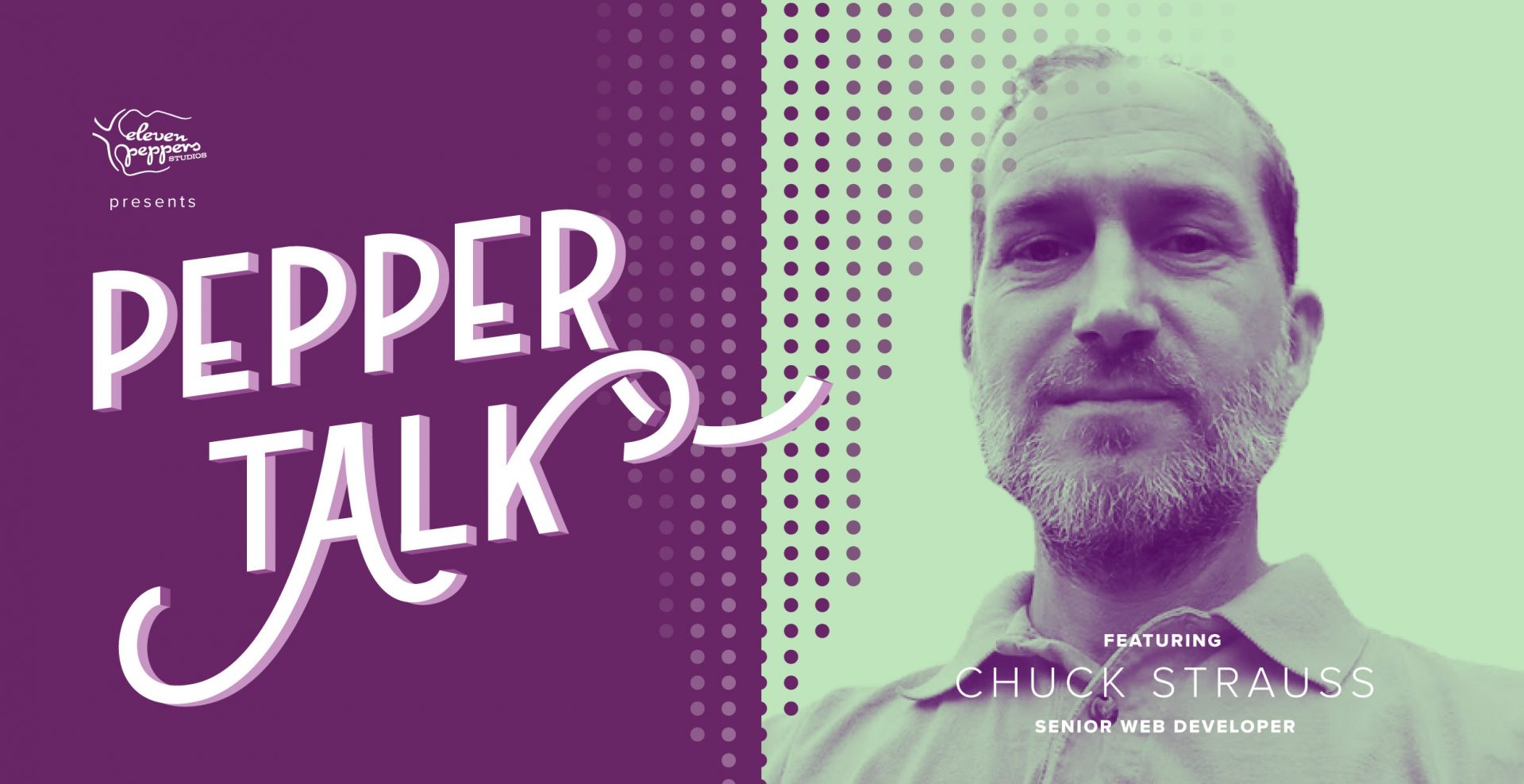 Pepper Talk With Chuck Strauss
In this month's Pepper Talk, we're getting to know more about Chuck Strauss!
Just a little background before we get started, Chuck works on web development/e-Learning projects for one of our government clients. He's been with Eleven Peppers for 1.5 years.
1. Do you have any nicknames?
Besides "Chuck" (legally I'm Charles), there's only one that's fit for print: "Bob." A few years back, my mom was shopping for holiday decorations and she came across some festive sock monkeys with names on their sweaters. She found some for both of my brothers, but none for me, so I'm now represented by Bob.
2. What is the first thing you do when you wake up?
Brew the coffee, drink the coffee. I typically have half a pot, black – no cream or sugar, before I can/will leave the house.
3. What is your favorite part about working as a web developer?
Anything that challenges me. I'm really into finding out what's broken and fixing it, which can be really challenging when people obfuscate their code and I'm tasked to fix it.
4. How did you get started in this industry?
My final assignment in the military was training and evaluating those in my specialty. As we transitioned from hard-copy to web-based, I leaned on my interest in all things computer and developed our web-based training templates.
5. What are your favorite apps for development?
Anything Adobe, primarily Dreamweaver. When push comes to shove though, I'll work with what I've got, even if it's plain old Notepad.
6. What do you draw inspiration from?
Life. It's full of challenges, just like work. Overcoming those challenges is what keeps me motivated and ready for the next.
8. Rapid-Fire Round:
Caffeine or no: Caffeine, please!
Sweet or savory: Savory – my sweet tooth left me years ago.
Favorite movie: I love far too many to choose just one… That'd be like eating just one Pringles!
Favorite place to travel: Anywhere remote – I love nature.
Hobbies: These days, I'm pretty much down to playing games (PC and phone). I also like photographing nature in general, but macro photography specifically.
9. Okay, admission time… If you could pick one design that you wish you had come up with first, what would it be?
I really focus on functionality, with others doing the design (layout, graphics, etc.). I make others' visions into reality, and that's more than satisfying on its own.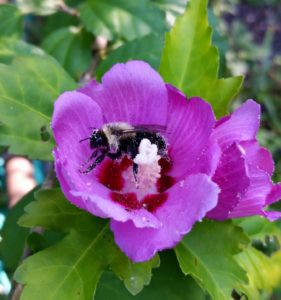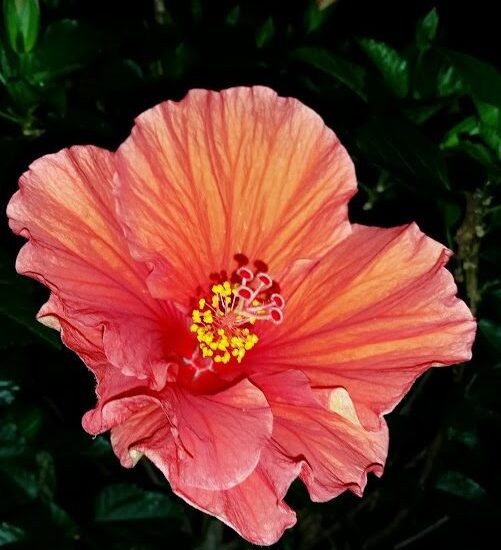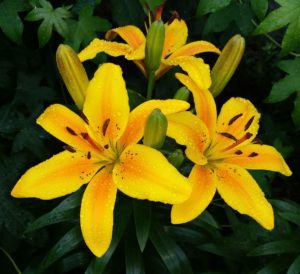 Thanks for meeting Chuck. As always, stay tuned for next month's Pepper Talk to meet another member of our team!