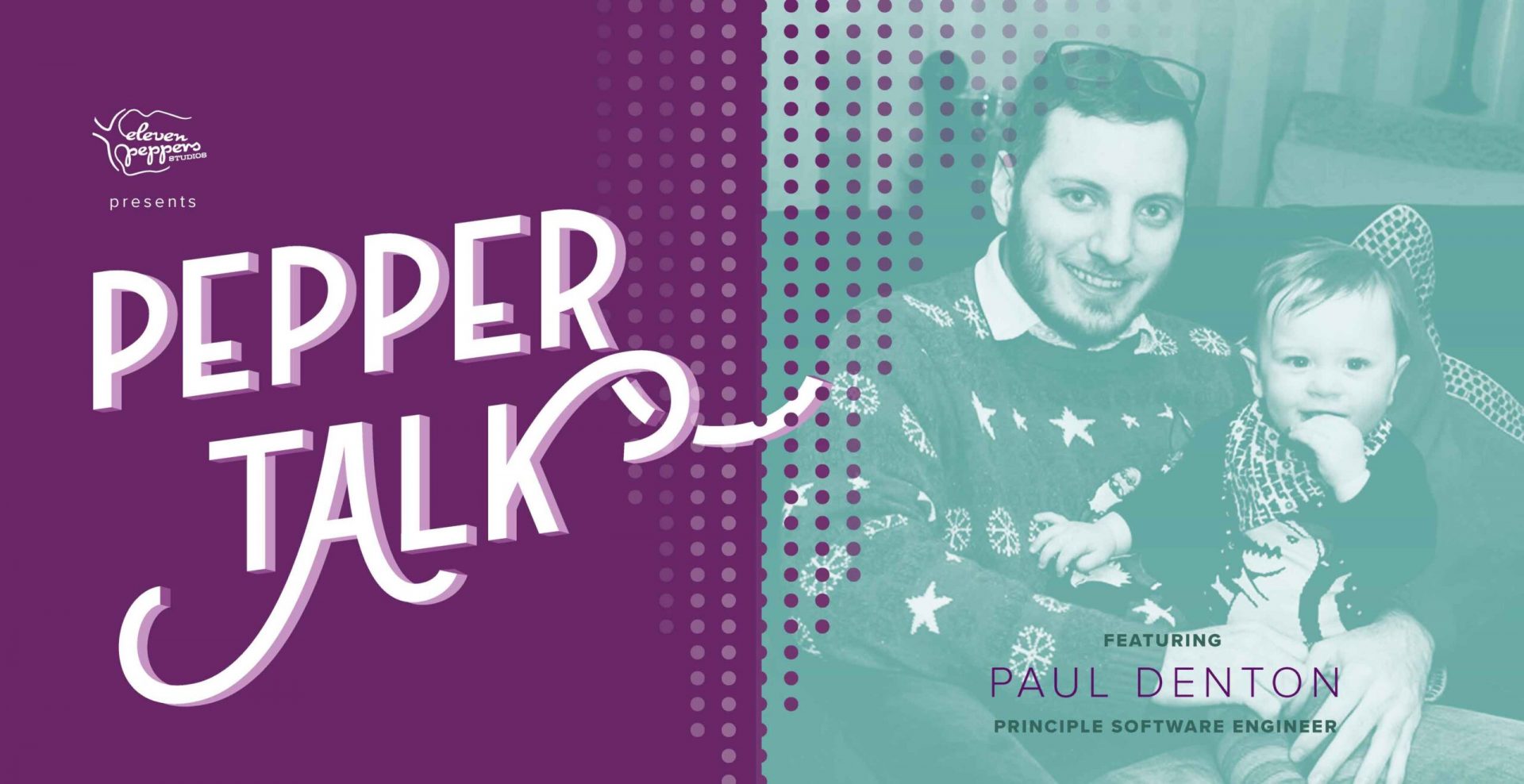 Pepper Talk with Paul Denton
Welcome back to Pepper Talk, this month we're learning more about Paul Denton! Just a little background before we get started, Paul works as a Principal Software Engineer. He's a humble master of front-end development, but capable of picking up any language, tool or technology you throw at him. Paul has been with Eleven Peppers for 5 years!
1. Do you have any nicknames?
I haven't had any nicknames since high school unless you count my kid calling me Doodie instead of Daddy.
2. What is the first thing you do when you wake up?
Waking up generally consists of getting the 2 year old out of his crib and bringing him back to our bed where our 4 year old has been since he snuck in at 1am. While all this happens my wife lays there wondering why the heck everyone else is up only 2 hours after she fed the 2-month-old.
3. How would you describe your design style?
As a developer my style is whatever I see on dribble that I like. Luckily, I've got an entire company of talented designers to lean on when It comes to design work.
4. How did you get started in this industry?
My Dad's always been into computers and like many nerds I started messing with them myself at home. I taught myself to code and picked up a job in IT right out of high school. I got lucky one day and received an email from a team trying an experiment; they would take a group of IT technicians and turn them into developers. Needless to say, I jumped at the chance and never looked back.
5. What are your favorite tools of the trade? What are the worst?
It may not be the best tool for everything, but I can get just about any job done with Javascript.
6. What is your favorite thing about being a software engineer?
I'm spoiled by having the ability to hit save and then see output of what I've been working on almost instantly. Solving hard problems and writing tools that help people do their job is greatly satisfying as well.
7. What do you draw inspiration from?
Almost everything I do comes from a pain point that I or someone else is currently experiencing. The thought that I can automate something for myself or make someone else's life easier really drives me.
8. Rapid-Fire Round:
Caffeine or no: Yes, a lot.
Sweet or savory: Savory.
Favorite movie: The Fifth Element.
Favorite place to travel: Anywhere I can see the stars.
Hobbies: Spending my free time coding is turning into gaming with my 4-year-old, which I love. I haven't been on my motorcycle much since we've had kids but I'm ready to start again.
9. Okay, admission time…If you could pick one design that you wish you had come up with first, what would it be?
Timesheets. They're all horrible and I'd like to think I could do better given the time and resources.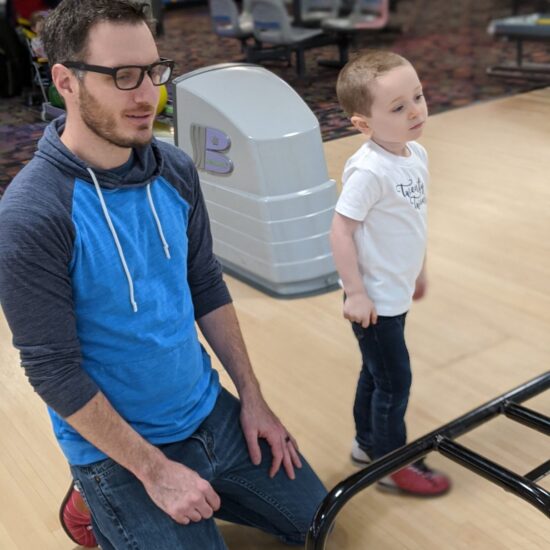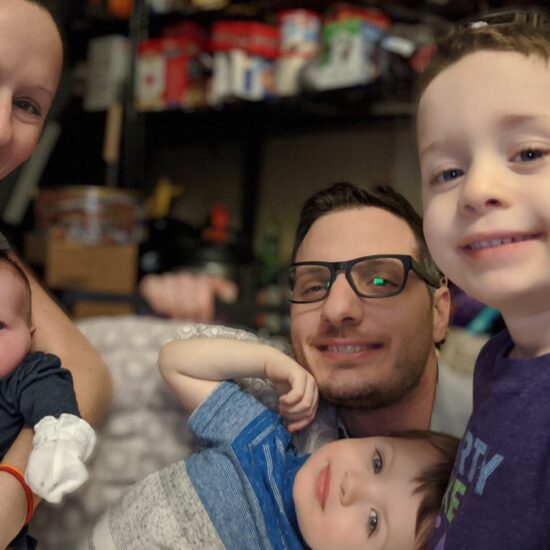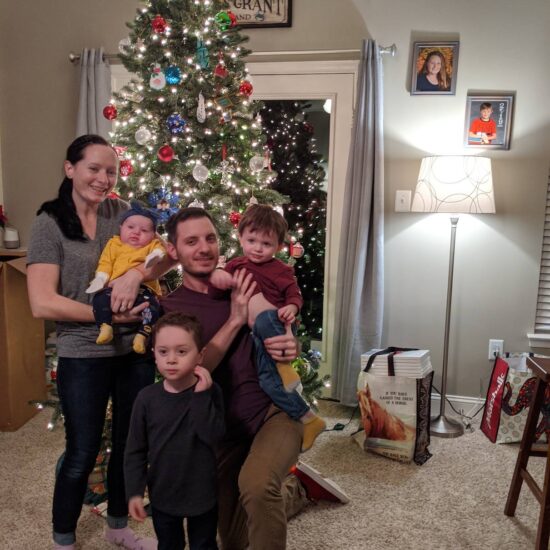 Thanks for meeting Paul. As always, stay tuned for next month's Pepper Talk to meet another member of our team!