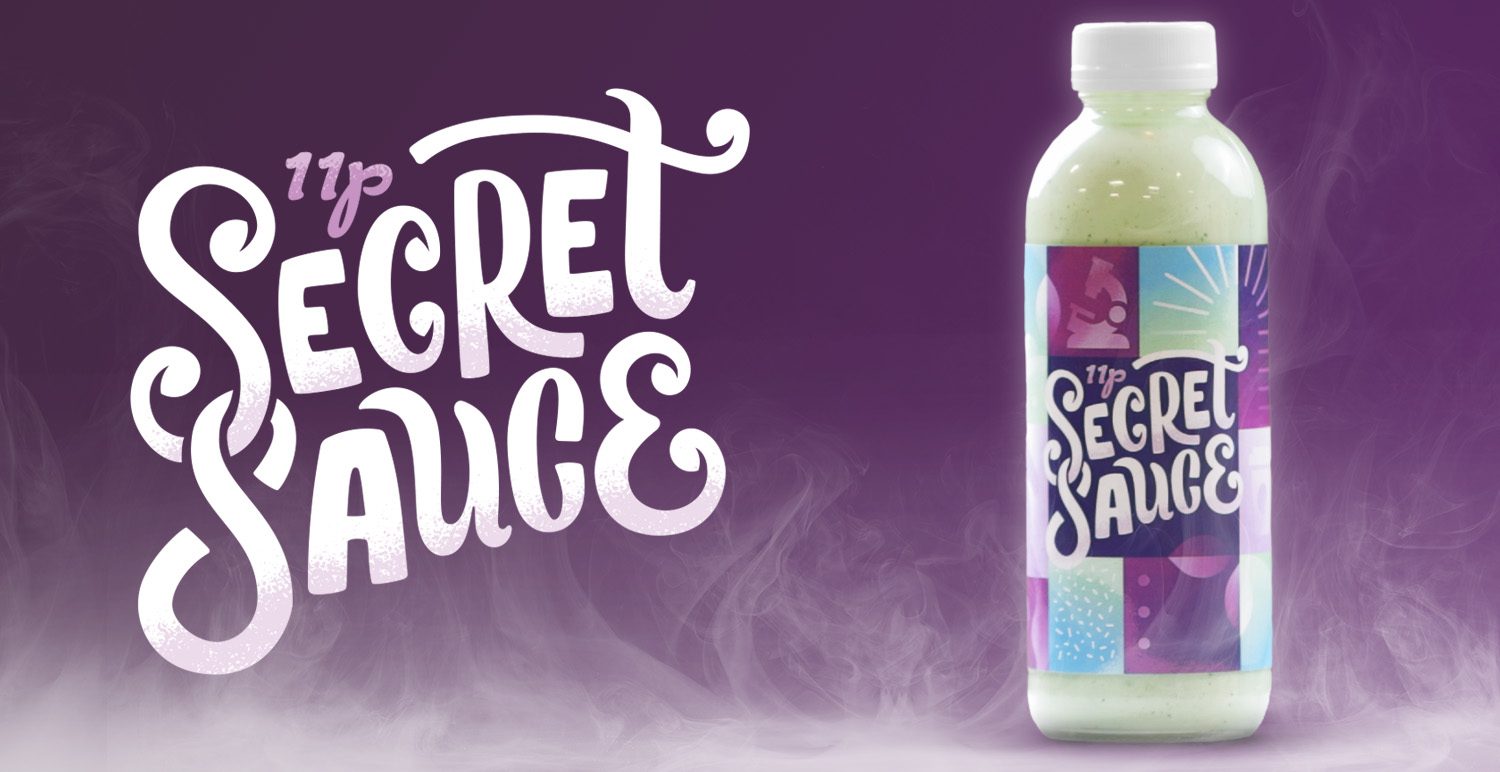 The Making of 11P's Secret Sauce
Now presenting, the greatest condiment to ever hit shelves: 11p's Secret Sauce. Journey along with us to see how we brought this incredible product to market.
The Vision
We're Peppers – spice is in our DNA. So, what better product to convey our brand personality and work approach than our very own hot sauce? To kick things off, we started brainstorming what our hot sauce would look like.
Our brand is truly one-of-a-kind, so we needed a bottle label that represented the hallmark characteristics of our team and our process. To kick things up a notch, we threw out any notion of including the typical hot sauce design elements like flames and peppers. Instead, we chose a style that incorporates ornate detailing and unexpected colors.
We searched the internet for inspiration to guide the sauce bottle design. One by one, we added designs to our vision board that showcased the aesthetic we were trying to achieve. Our vision board included everything we wanted to incorporate – eye-catching typography, a fresh approach to color, and imagery that was quirky and unique.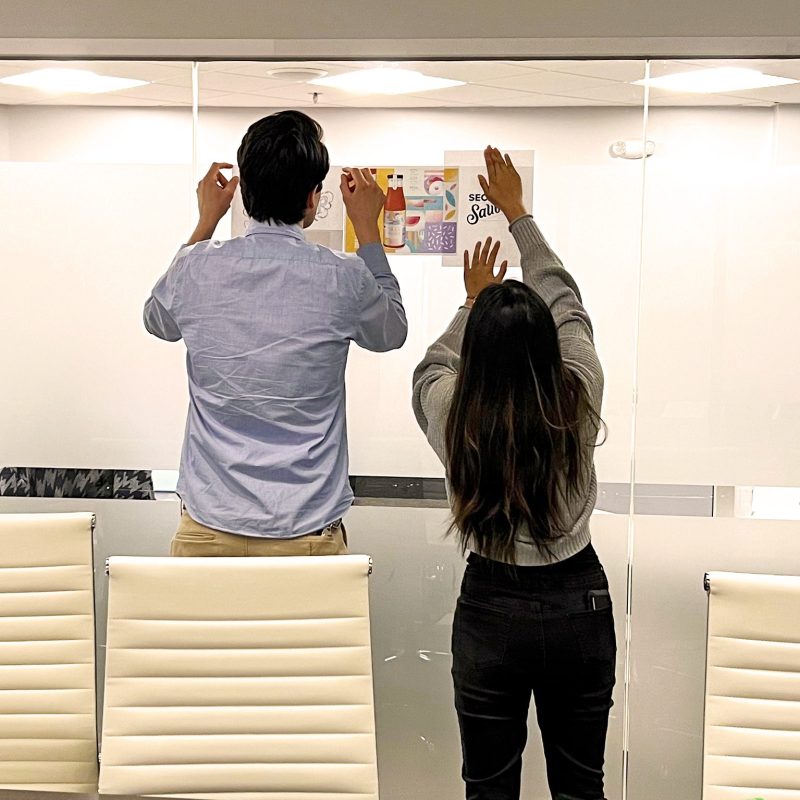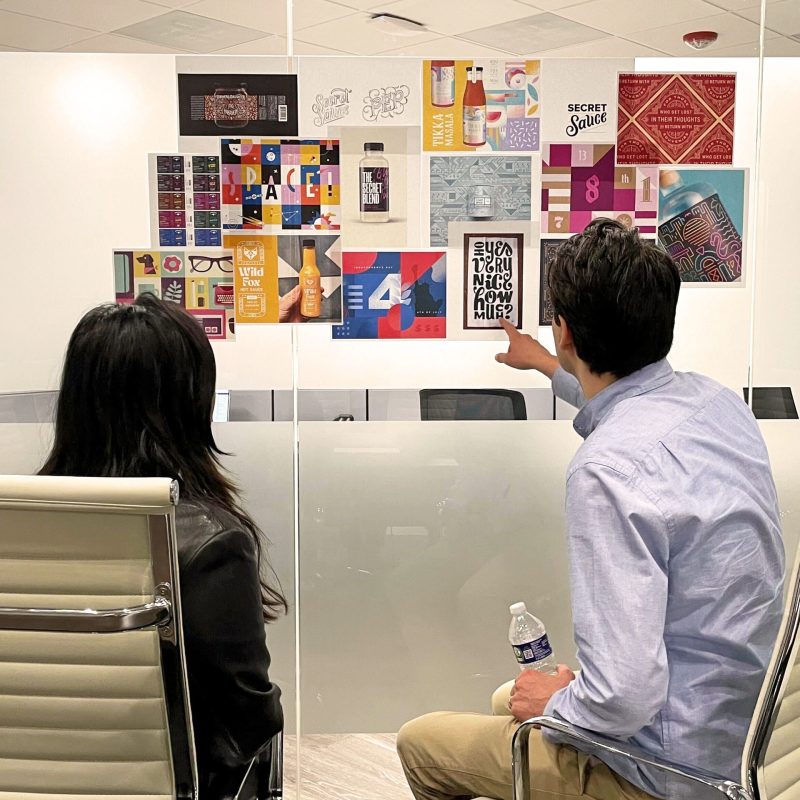 The Label
The custom label needed to showcase our brand and what makes our creative services stand out against the competition. We incorporated these elements into the final product. We stayed true to our 11p brand colors which differ greatly from most hot sauce hues. To illustrate the ingredients aka the value we bring to the table – we designed simplified icon shapes and added our signature texture flair that our brand is known for.
Ingredients
Don't expect peppers, onions, and garlic to be on this list. Instead, our sauce combines only ingredients that have been tested and proven to deliver far beyond our client's expectations.
• An empathetic heart that underlies every interaction we have with our clients
• Coffee to represent the endless energy, drive and focus we bring to every project
• A slinky to signify that our approach is agile and flexible
• Chess pieces to note the importance of strategy in our work
• A microscope to highlight our curiosity and eagerness to learn and experiment
• Paint to represent our never-ending stream of creativity
• Sprinkles to add the Pepper pizzazz
• And our top-secret blend that gives us our X-factor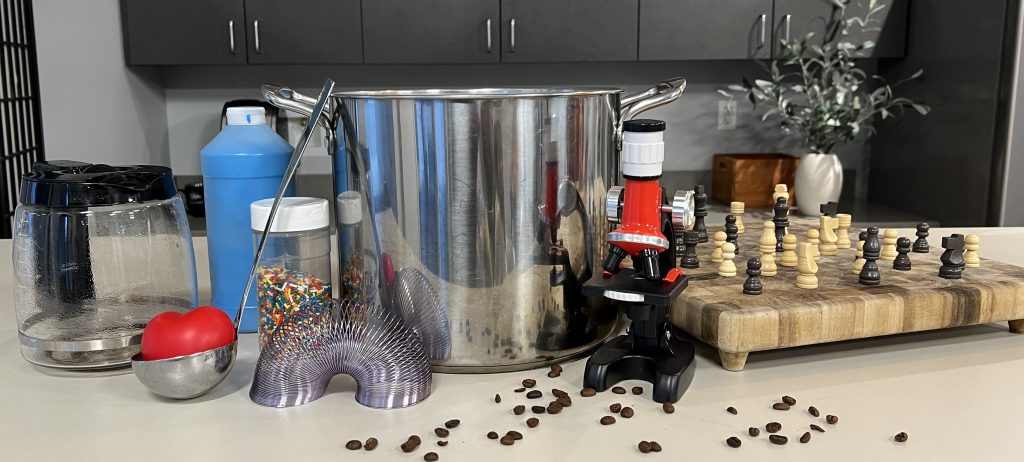 Spice Warning
Like most hot sauces, we included the spice level, so you know what you're getting into before you add a drop, splash, or pour onto your favorite foods! We're an 11 out of 10 – but 11p's Secret Sauce is measured by heart, not heat!
Accolades and Differentiators
Our sauce is client-approved, award-winning, research-fed, certified talent, with free-range creativity. Basically, our sauce is beloved by all that have tried it! And we have the reviews to back it!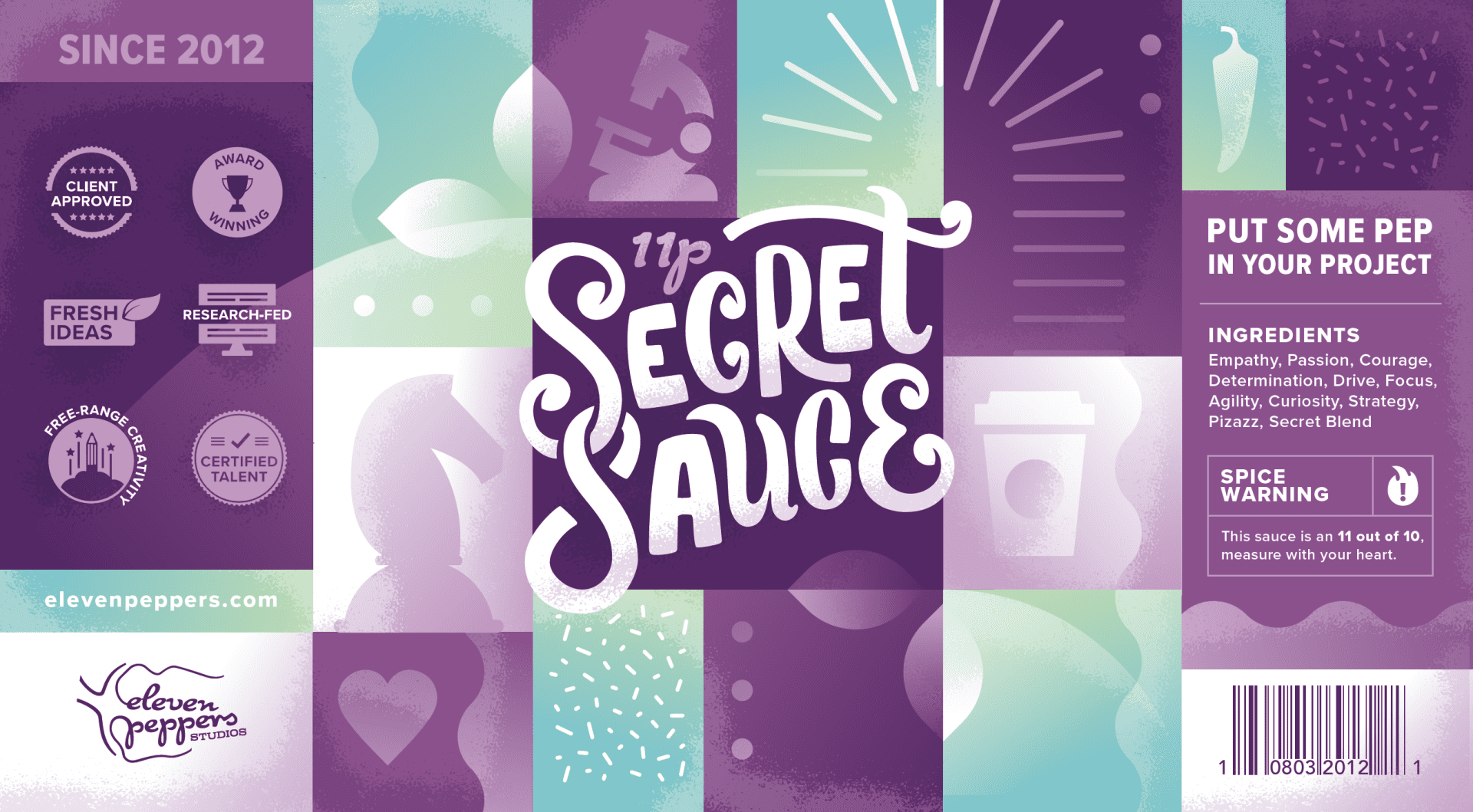 Making the Sauce
With the label design complete and the recipe tested, all that was left was to whip up our first bottle to share with the world. Here's a behind-the-scenes look at the cooking process in action:
The Finished Product
And there you have it – our 11p Secret Sauce is complete. Enjoy this video clip we put together to introduce our sauce in all its spicy glory!
Want to add our secret sauce to your next project? Drop us a line and let us know how we can help.