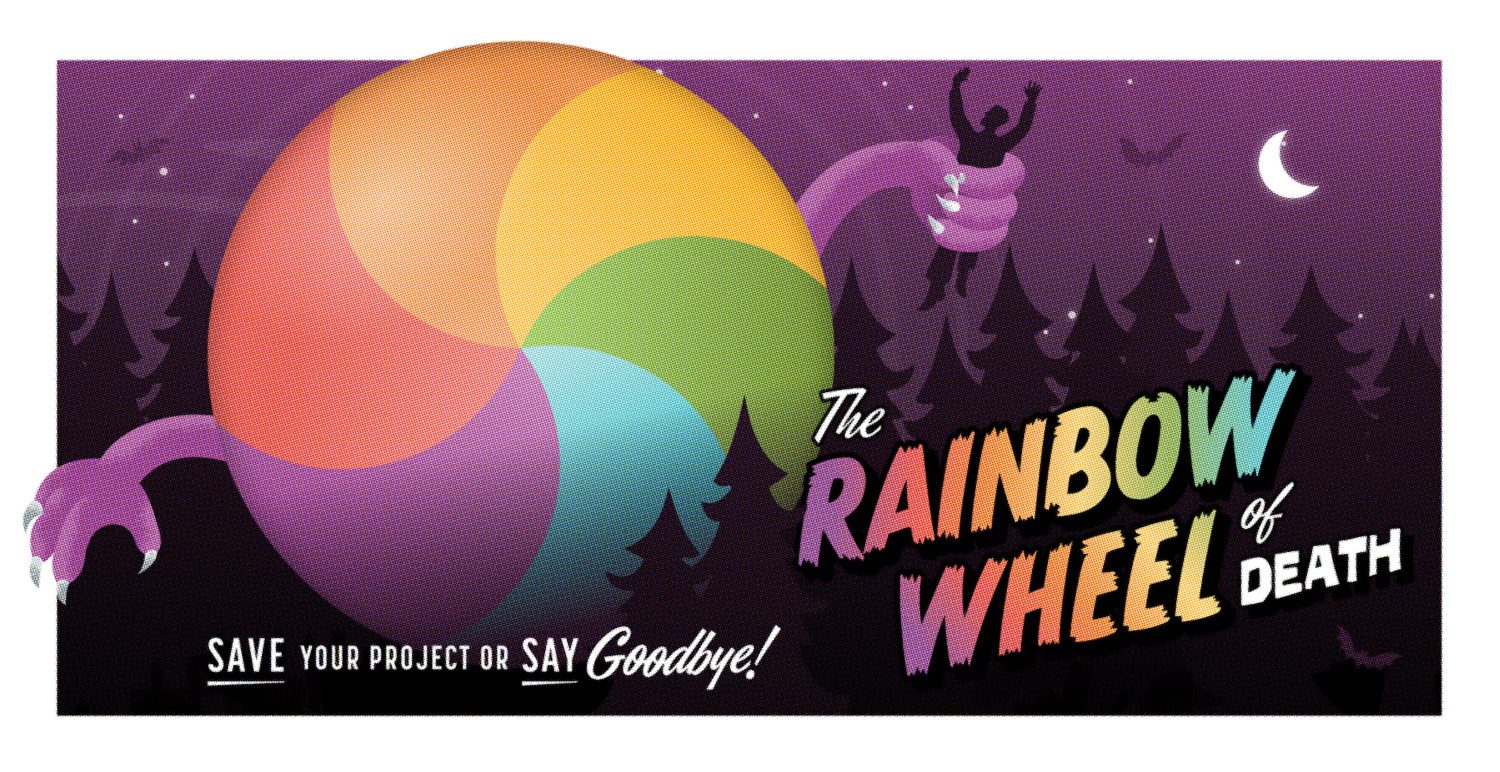 The Rainbow Wheel of Death
Spiders, ghosts, witches and monsters may be scary. But there is nothing more terrifying than the Rainbow Wheel of Death – hiding in the darkness, waiting for the perfect opportunity to kill your work.
Download and print this custom-designed poster for your office now! After clicking the download button, right-click and select "Save Image As…" to save to your device.