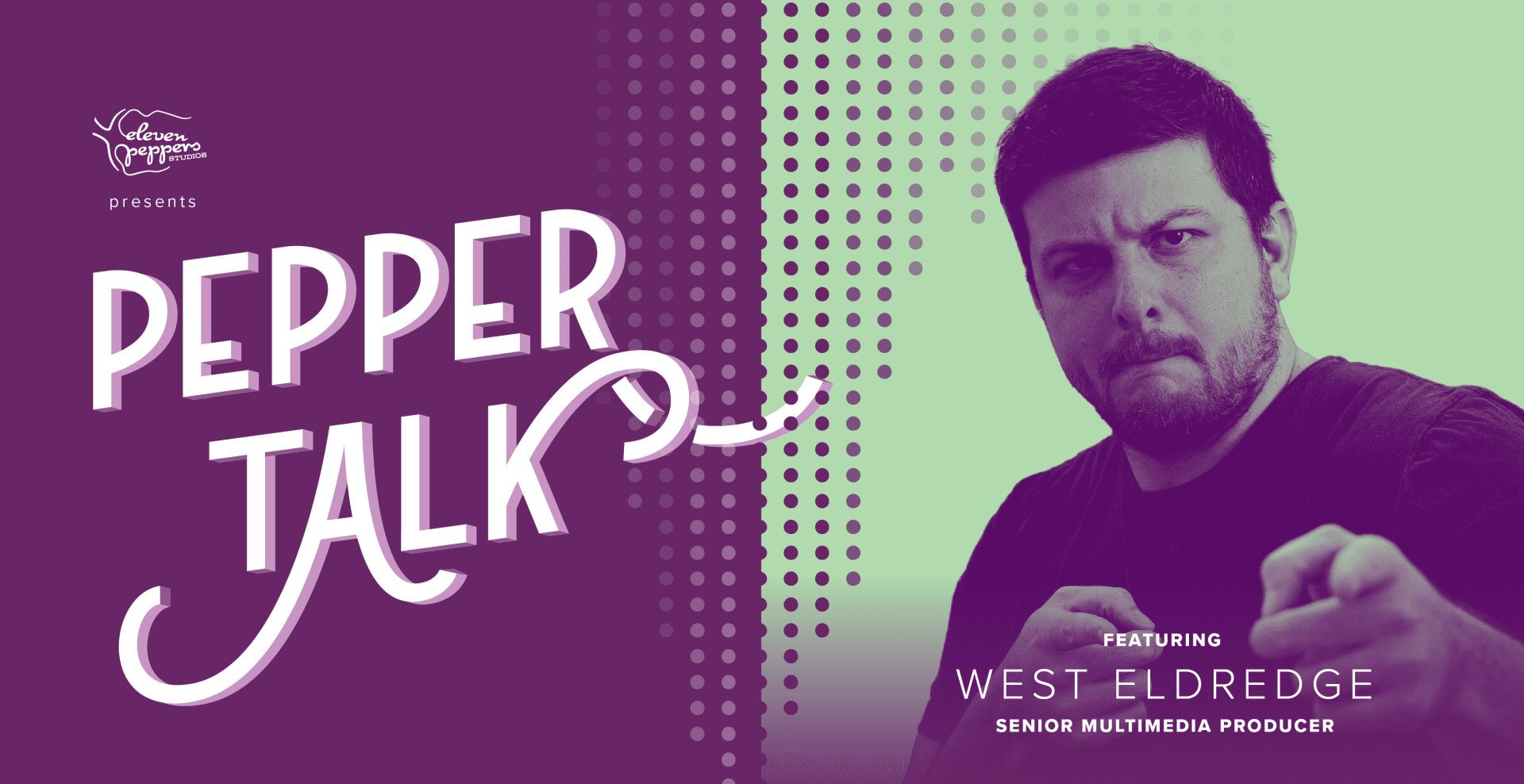 Pepper Talk with West E.
This month's Pepper Talk features West E.!
Just a little background before we get started, West works as a multimedia producer supporting our government clients and 11p marketing. He's been with Eleven Peppers for almost exactly one year!
1. Do you have any nicknames?
Just West. Short for Westley. Like Princess Bride.
2. What is the first thing you do when you wake up?
Roll over and cry softly into my pillow.
3. What is your favorite part about working as a multimedia producer?
I like getting to create new things every day/week while working with talented designers. It's fun going back and forth with a creative team.
4. How did you get started in this industry?
I went to film school in California and then worked in television for a long time. I made my way out to the East Coast, sort of accidentally.
5. What are your favorite tools of the trade? What are the worst?
Favorites: After Effects, Premiere, Mister Horse, Fade In, Lightroom
Least favorite: InDesign
6. Do you have a set process when working on a new video project?
For the client, I like to listen to everyone else first, pitch my ideas after understanding the need, then do preproduction prep, shoot or edit, review and then review again!
7. Rapid-Fire Round:
Caffeine or no: Yes, all the time
Sweet or savory: Savory
Favorite movie: Depends on the week
Favorite place to travel: Spain
Hobbies: Writing Screenplays and photography (kind of what I do anyway)
9. Okay, admission time… what company kills it at video marketing?
Locally, I like what Spang TV is doing in Richmond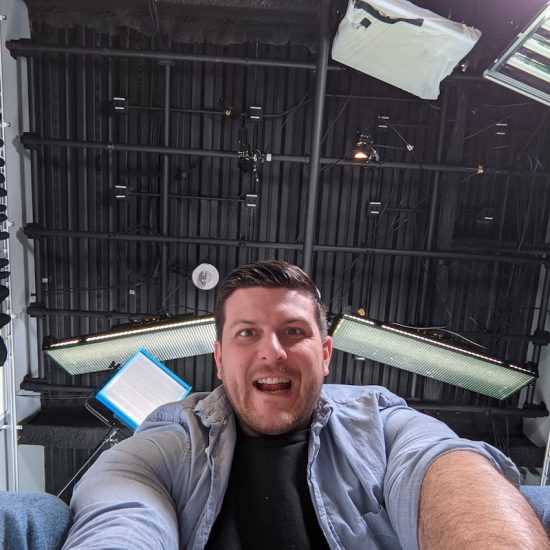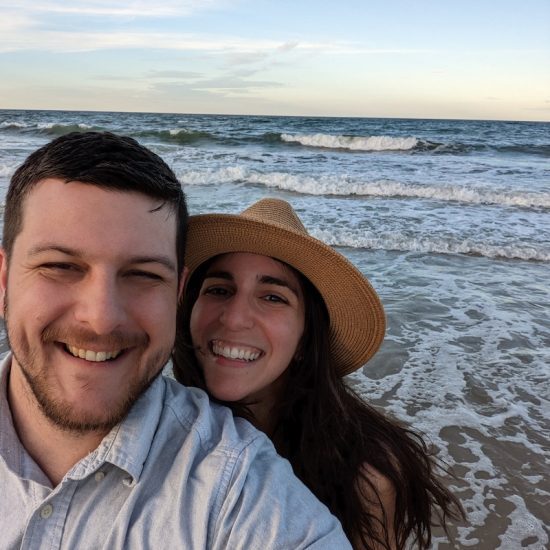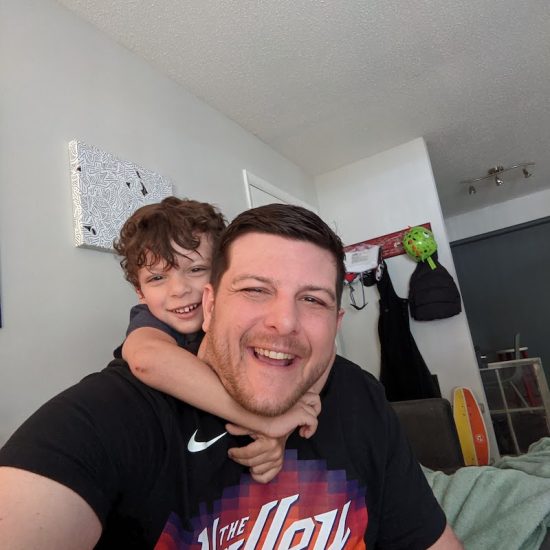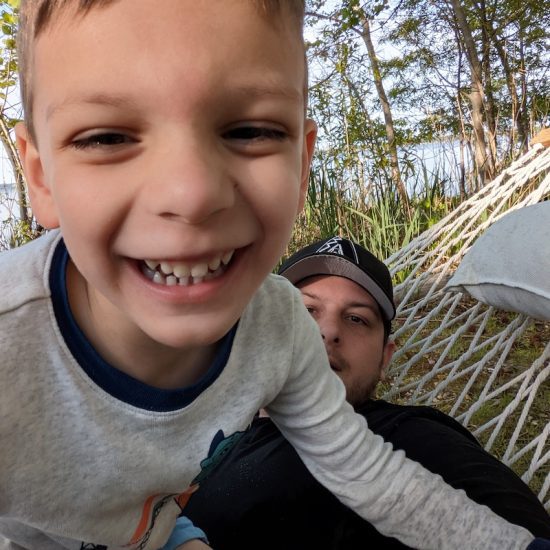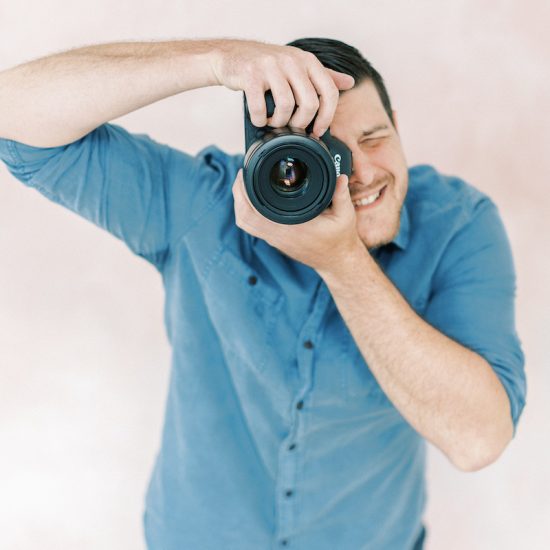 Thanks for meeting West. As always, stay tuned for next month's Pepper Talk to meet another member of our team!